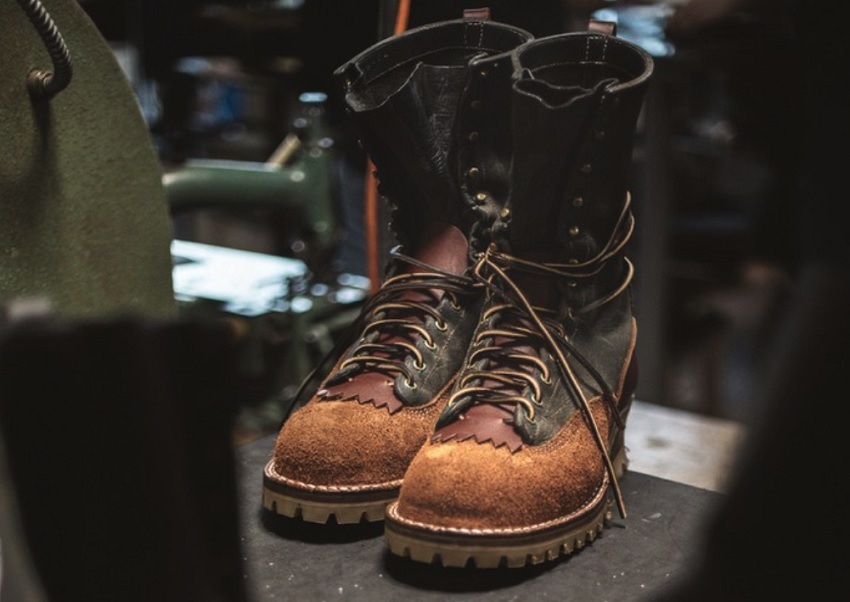 How our wildland fire boots are made?
We can't give you ALL the details, of course...but we can tell you as much as humanly possible about the process so you get an understanding of how we put our boots together.
You should also be able to appreciate the difference between a pair of Nick's firefighter boots and those of lesser design, construction, and manufacture. We don't deal in high-volume boots that can be bought at any old "mart" store. We deal in serious boots for serious work.
Here's where we start:
Serious Fire Boots Start With A Fitting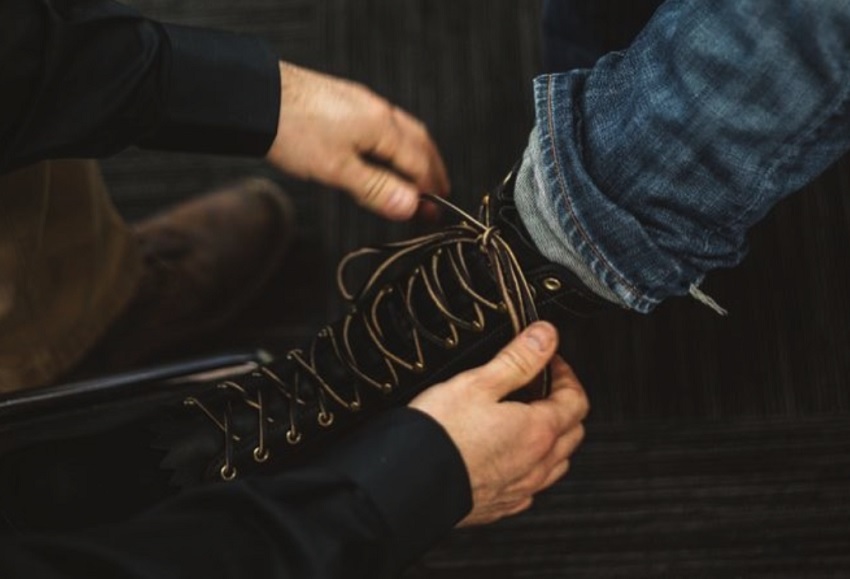 The first step is that you need a fitting. While you can order standard size, we recommend that you have your boots made to order. In order for work boots to function to the best of their ability, they need to fit as precisely as possible.
Start by downloading a fit sheet, or by calling us for a consultation over the phone. If you're in the area, you can also stop by our shop in Spokane Valley, Wa. for a fitting, but we know that isn't possible for many of our customers.
We'll even send you a try-on boot to ensure the best fit!
We take your measurements to craft a boot that fits your unique foot shape. This ensures the most secure fit, as your fire boots will fit the heel, the arch and the front of the foot better. That ensures more support, as well as far less foot fatigue and less chance of injury to your foot, ankle, knees, hips and lower back due to ill-fitting footwear worn during periods of intense activity.
Firefighter Boots Built To (A) Last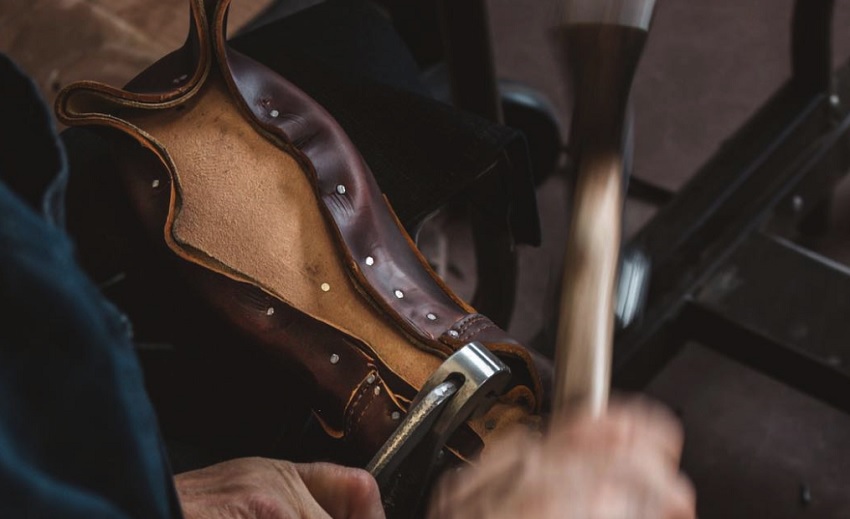 All of our firefighter boots, and in fact all handmade boots and shoes, start with what's called a "last." A last is a form, shaped kind of like a foot, around which a boot or shoe is built. Mass-market shoes are made with universal lasts of specific sizes, say men's size 8, women's size 9.5 and so on.
We have lasts for our general orders that will fit most feet, but we have hundreds of lasts in our library. This is why we recommend you order fire boots or our work boots with a fitting; one of our lasts will closely match your size and shape of feet best. The fitting tells us which one.
We take the correct last, and build your boot around it. If you have your boots made to order and fill out the fit sheet correctly, this will give you a custom fit that will keep your feet in good working order throughout the fire season.
Leather Work Boots Start With Quality Leather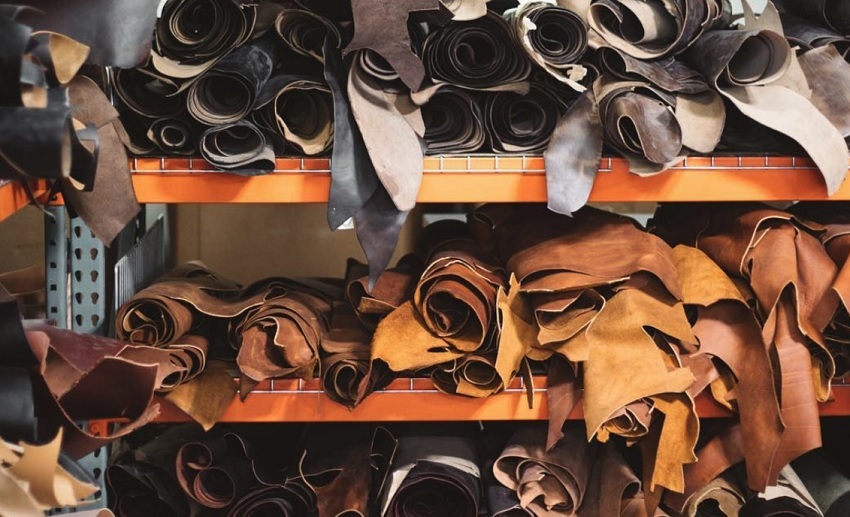 In order to have good leather work boots, you need to start with good leather. We source top-quality fully grained leather; no "genuine leather" composites to be found anywhere. We only pick shoe leather that's tough enough to take all the punishment that fire season can dish out.
You have your choice of color, and also texture. You can choose smooth leather or rough-out, which many prefer for work boots as it takes abuse a lot better...and you won't get anyone asking if you lost your polishing kit.
Once we have your measurements, we cut leather pieces to measure. These pieces are wrapped around the last and stitched together, forming the upper and the vamp of the boot. As these pieces come together, they are then attached to the midsole and outsole by the welting process.
Serious Firefighter Boots And A Serious Welt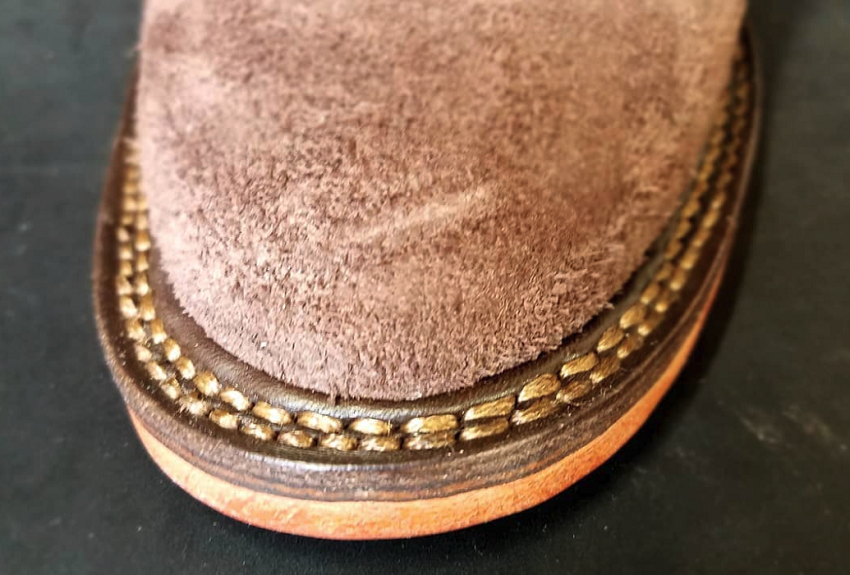 Here at Nick's Boots, we give you the option of welt construction. Our standard method is called the McKay lockstitch, a boot construction method that yields a strong, superior connection to the sole as well as a superior barrier against dirt, water, and longer service life.
The welt is a scaffolding layer of material between the interior of the boot and the midsole, which sits between the sole (the part that connects to the ground!) and the welt. How those pieces are put together makes a huge difference.
We do offer hand welting. This process hand-stitches all layers of the boot together but exposes the welt on the outside of the boot. While we do take pride in our hand-welting, and ours is superior to almost all other bootmakers in its quality and durability, the McKay lockstitch method is better for serious working applications.
The McKay lockstitch starts by using a boot liner that goes under the insole. The insole and liner are stitched to the welt and midsole inside the boot itself, rather than on the outside. The exterior pieces, the vamp and the upper, are double-stitched through the welt, midsole, and outsole with locking stitches. This way, the interior is sealed before the outer layers of material are stitched together.
We attach a Vibram Red X Fire Lug sole, melt-proof and NFPA-approved for use in firefighting. Stitching is done with fire-resistant, self-extinguishing Technora thread, which also meets NFPA specifications for boot construction.
This yields a stronger boot than other welt methods, including hand welting or Goodyear welt construction, and makes the boot that much more impervious to penetration by dirt, water, and other materials.
Finishing Touches On Your Firefighter Boots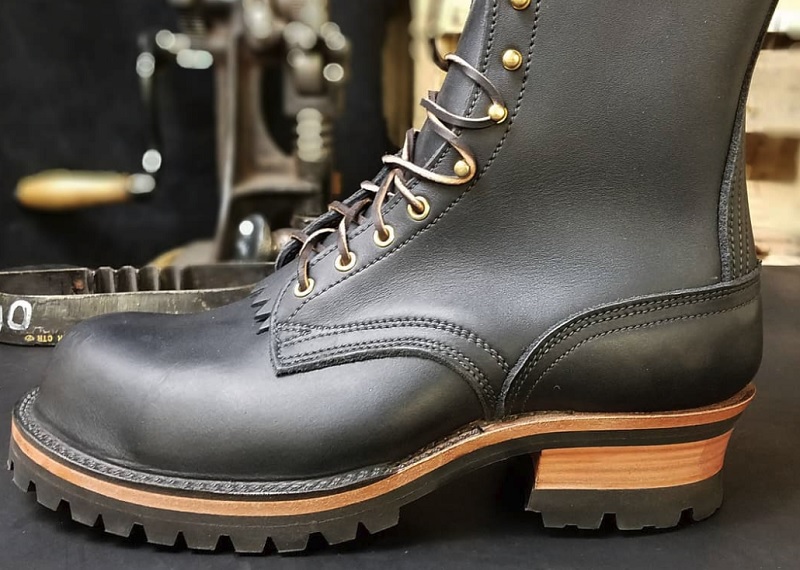 To finish your firefighter boots, we attach the hardware, the tongue, and install the laces. After the final inspection, we send the boots out to you! Then you begin the break-in process and get to know your new firefighter boots by Nick's Boots, considered by those that have worn them to be the best fire boots available.
If you'd like to speak to someone about getting into YOUR custom fire boots, then contact us! We're happy to tell you everything you could possibly want to know and get a fit sheet started for you.
We are considered the best in the business for good reason. Season after season, wildland firefighters, loggers, lineman, and tradesmen of many different types of work keep coming back to us for wildland firefighting boots and other serious work boots for a simple reason. We make boots right.