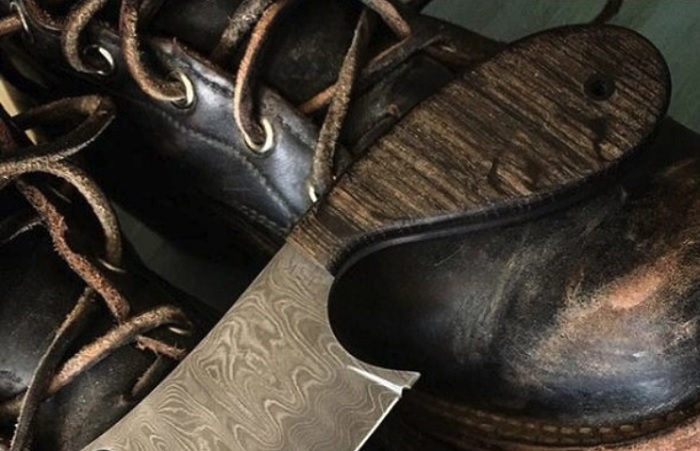 You would be surprised at how much of a difference a pair of handmade work boots can actually make.
Ultimately, the decision is yours. However, here are six reasons to consider handmade boots instead of a factory pair.
Handmade Boots Come With A Greater Guarantee
One of the first reasons to consider handmade boots for your next pair of work boots is that they will be backed by a more comprehensive product guarantee, depending on who makes them.
When you make a substantial investment in your footwear, you should expect that it is backed by a maker that cares, rather than a maker that simply hopes that you'll just buy another pair. To that sort of company, you're just an entry on a spreadsheet and hopefully another cash resource that can be counted on at some point.
With handmade boots, that isn't going to be the case.
Handmade Boots Can Often Be Resoled or Rebuilt
Another reason to consider handmade boots is that they can be kept in working order for years, if not decades. A good handmade boot can be resoled or even rebuilt if needs be. A good bootmaker will happily perform either service for their customers.
Resoling is the process of applying a new sole to the boot. A rebuild is a total reconstruction of the boot with new parts where appropriate. A quality boot, made of quality materials by a good craftsman, will be both resoleable and rebuildable.
In other words, you could potentially have a pair of handmade boots for the rest of your life.
Boot Welting Makes A Lot Of Difference
The part of a boot that usually fails is the welting, or how the sole of the boot is stitched to the rest of it. A factory boot often uses mere glue or perhaps a single stitch welt. Sometimes, you may get a hybrid construction process called a "Goodyear welt," a slightly more involved process but one that is easily done on an industrial scale.
Good handmade boots, however, will be double-welted for the utmost in durability. A double welt is also imperative for waterproofing, as the points of ingress for moisture are greatly reduced if not entirely eliminated with a double welt boot.
Since this process requires more time of the bootmaker, it is often the province of makers of custom boots alone. Therefore, you can anticipate a more durable boot if you opt for handmade boots rather than factory boots.
Handmade Boots Can Be Made To Order
Another issue with many factory boots is that you have to compromise somewhere in all likelihood. There will be some feature that you may wish you had but decided you could live without in order to get them. With handmade boots, that isn't the case.
Custom boots are made to the specifications of you, the customer, the person who will wear them. Any part of the boot that you want made in a specific fashion can and will be, with a custom boot maker.
After all, any decent boot is expensive. You can pay a goodly sum for MOST of what you want...or pay a little more and get EXACTLY what you want. If you are demanding of footwear, this makes handmade boots a more prudent investment.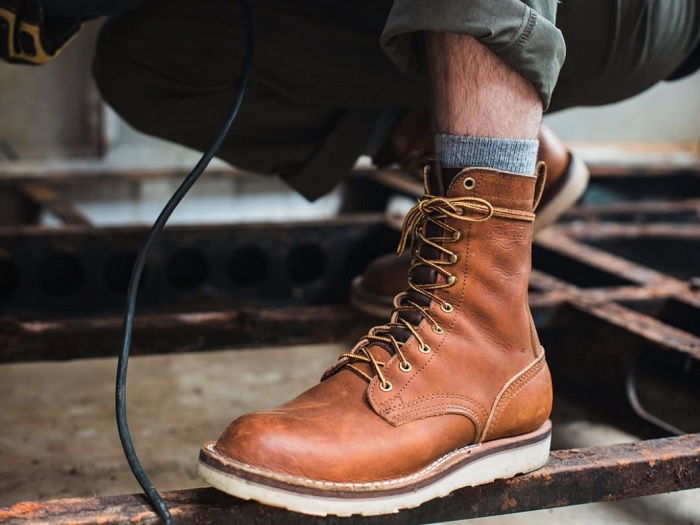 Handmade Boots Ensure A Great Fit
Handmade boots have to fit better than factory boots. These are handmade, usually to order. You are making an investment in your footwear and as a result, should have a pair that fits you perfectly.
A good bootmaker will do everything in their power to ensure you get the fitment that you deserve, a fit that will make sure that lower back pain is reduced and your feet aren't killing you by the time you head home from the job site.
A Pair Of Handmade Boots Will Feel Special
Another amazing difference in handmade boots as opposed to factory boots is what they will mean to you once you start wearing them. You'll feel like you have footwear that is part of you.
It's like getting a car from the dealership compared to ordering one from the manufacturer. Sure, you can find one with some of the bells and whistles you want or at least some of them but it wasn't made for you; it was made and you happened to buy it. The same is true of factory footwear compared to handmade boots.
Many people come to feel like their handmade boots are a part of them in a way that no other type of footwear can. That feeling is beyond price.