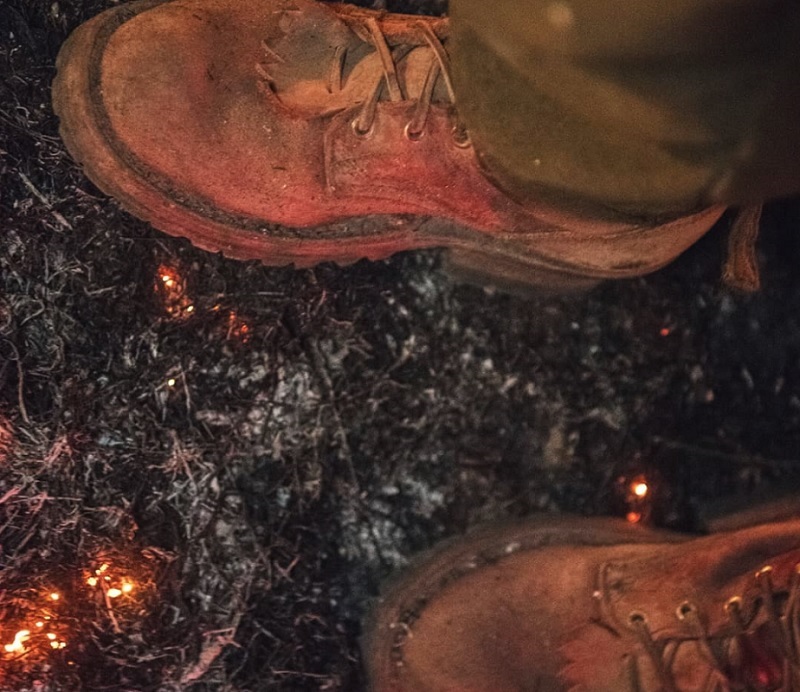 If you're needing new boots for fire season, or are wondering which boots you need to buy to start, you need to know the NFPA fire boot standards. These are the defined specifications that must be met by a fire boot in order for you to equip yourself with the appropriate footwear for the job.
The National Fire Protection Association sets standards in terms of construction, measurements and so on for fire boots. Municipal and wildland fire departments all require that personnel have the appropriate gear in order to do one of the most important jobs in existence, and the NFPA determines what meets their criteria.
So, what are NFPA fire boot standards? Let's go over them.
The NFPA fire boot standards were set after years of experience in the field and with many makes and models of gear and many different designs. The NFPA isn't just some bureaucratic agency that takes it upon themselves to tell people what to do; these are the people that have been doing the work in the field and know what it takes to keep firefighters safe, including municipal fire departments and wildland fire fighters.
Since a forest fire is not generally a safe environment, regular work boots are not a good choice. A stronger boot is necessary; they're actually classed as personal protective equipment or PPE. The NFPA has seen multiple types of boots in action over many years and has determined what works and what doesn't.
So, per regulations, NFPA certified fire boots must have the following:
NFPA fire boots must measure 8 inches from the bottom of the heel to the top of the boot

The boot must be laced; Wellington and other pull-on boots do not meet requirements

The sole must be a melt-resistant Vibram-type sole, though Alaskan wildland firefighters are exempt from this regulation

The exterior must be leather
Though these regulations aren't exactly Byzantine in nature, what they mean is that an acceptable fire boot must have certain attributes.
What Do You Need In A Fire Boot?
If the NFPA standards for fire boots is any indication, there are certain things that you need from fire boots.
The sole must be melt-resistant, able to sustainably operate in hot environments without melting, softening or otherwise being damaged. The sole must also offer a great deal of traction and should be of a lug sole design.
Lug soles, such as official Vibram soles and derivative designs from other manufacturers, offer a great deal of traction on many different surfaces. They were developed for use in mountaineering, so they are perfectly suited for use on uneven ground in the outdoors as well as elsewhere. Traction is essential.
A fire boot has to be tall, giving the wearer the utmost of support in the heel and ankle. After all, you have to have firm footing and stability when walking around on the fire line; a slip and fall at home is okay, but a slip and fall into fire is deadly. However, you also have to be able to get out and work the next day as well, so boots that enable you to be on your feet for days on end are vital.
This is also why laced boots are important. It's not that a Wellington or other pull-on work boot is not good for any manual labor; that's not it. It's more that they don't offer the utmost of support in the heel and ankle since they aren't laced. They're fine for the yard, many job sites or the campsite, but not the fire line.
Synthetic materials are great if you want to keep dry in a rainstorm. However, plastic and rubber become a liquid at relatively moderate temperatures, so the only material that's really appropriate for fire boots is leather. The tougher and higher-quality the leather, the better.
Nick's Boots Specializes In Fire Boots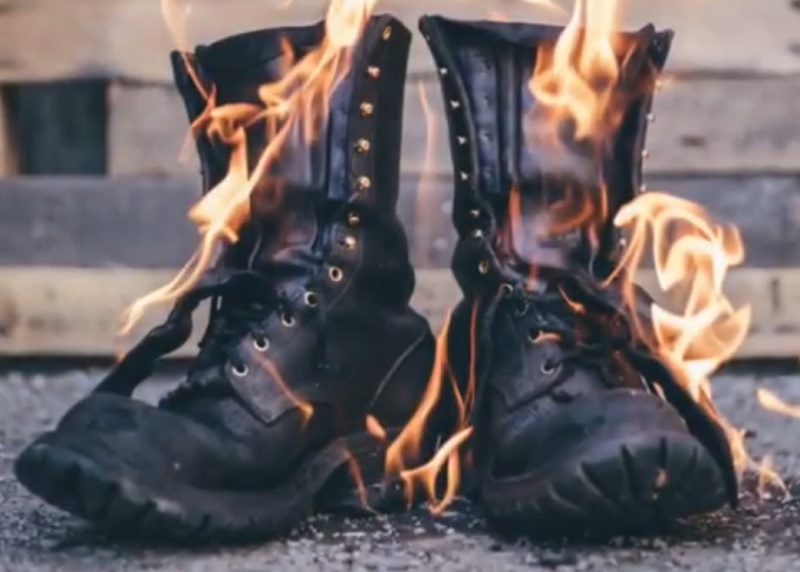 Nick's Boots has been specializing in fire boots for decades. The Pacific Northwest is a hotbed of wildland firefighting and recent seasons have been getting longer and harder. For decades, wildland firefighters have been coming to Nick's for the first time and also as repeat customers for the reason that our boots are made to take the punishment that fire season dishes out...and keep coming right back.
Our boots are resoleable and rebuildable, so we can keep a pair in perpetual operation if needs be. Our Hot Shot Fire Boots, Hot Shot Fire Boot Contender, and Fire Station boots have been at the top of many shortlists of best wildland fire boots for many years and will remain so.
NFPA fire boots are literally what we have built our business on.