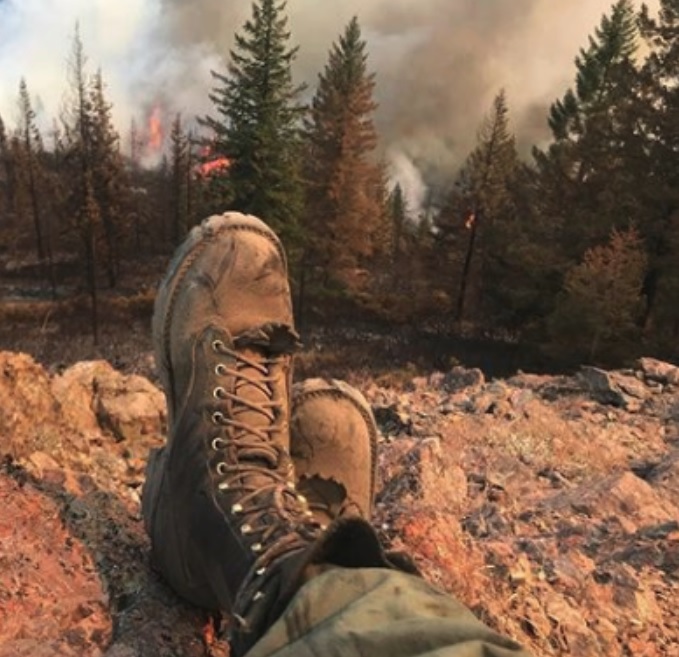 If you need a new pair of wildland fire boots or your first pair, you had better make a good choice or else you'll suffer in the field. Having a lousy pair of boots has made fire season even more excruciating than it already is, it has ruined many hunting trips and has made work a living hell for many people.
Therefore, you need to pick the right pair of fire boots before you head to the fire line. Here's how you shop for a pair.
Make Sure They Are NFPA Fire Boots
Above all else, you must buy a pair of NFPA fire boots. The National Fire Protection Association sets rules for what constitutes an appropriate pair of fire boots, and most departments require that you have a pair of approved boots for use in fire season.
They must be made of leather, must measure at least 8 inches from the heel to the top of the boot, must be laced and - except for firefighters in Alaska - must have a meltproof Vibram or Vibram-type sole.
The NFPA draws on years of experience from its members, so they know what works and what doesn't in the field. Fire boots are actually considered protective equipment, so this is not a corner you can or should even think about skipping. Just any old pair won't do.
Therefore, make sure that you select a pair of NFPA spec fire boots.
Choose A Pair Of Fire Boots That Fit Correctly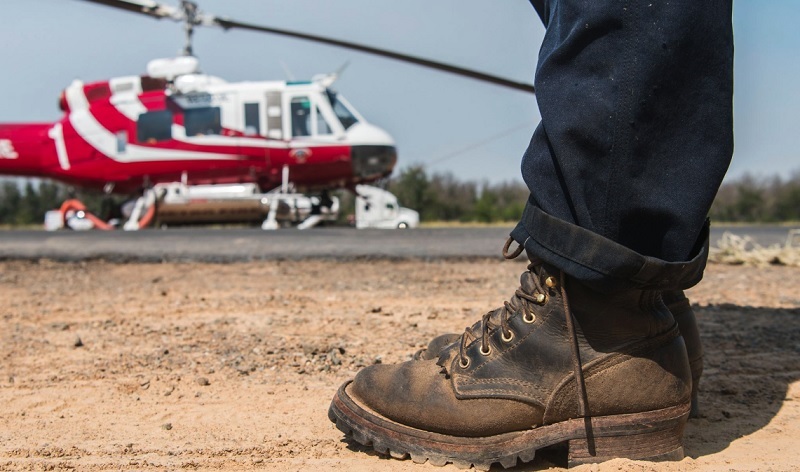 What makes or breaks boots of any purpose, whether they're fire boots, work boots, outdoor boots or even athletic shoes is the fit. This is the main failing of almost any footwear; they don't fit the person wearing them properly.
Therefore, don't just buy a pair online. You can certainly do so and hope for the best, and maybe you'll luck out. Or maybe you'll find out your pair of fire boots make your job even harder than it has to be.
Try on a pair in a store. Some boot makers will even send you a pair for the purposes of fitment that you send back before your pair is made for you. Other boot makers will require you fill out a fit sheet with measurements before they make you a pair of leather fire boots.
It's of vital importance that your boots fit and are comfortable to wear. This will be the difference between getting through fire season and merely surviving it.
Wildland Fire Boots Should Be Resoleable If Not Rebuildable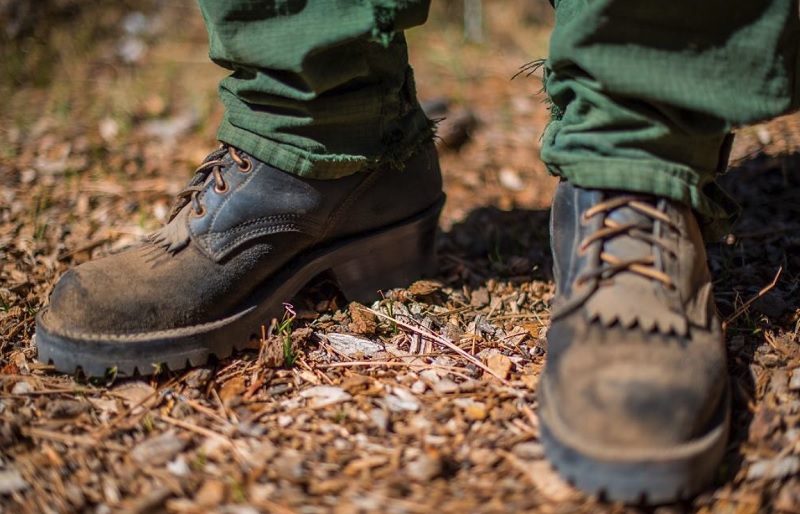 If you're going to invest in a pair of wildland fire boots, you should invest in a pair that you can keep in working order for the long haul. They should be resoleable if not outright rebuildable.
Wildland firefighting is one of the hardest professions on footwear, along with logging and construction trades. People who do this work need boots that can take more punishment than the typical pair you might get in most stores are capable of handling. Quality boots are not an item that's meant to be thrown away and replaced; you should be able to keep them for years, if not decades, with some regular repairs.
Handmade boots and shoes can be re-soled if the sole becomes damaged or worn. This gives them a new life. A rebuildable boot can be stitched back together from the ground up, restored to complete working order. Firefighting will put serious stress on you and your boots, which leads many wildland firefighters to have their boots rebuilt in between fire seasons.
Nick's Boots specializes in NFPA fire boots. Our Hot Shot and Hot Shot Contender boots are what made our reputation what it is and continue to be our core product. While we have expanded our products to include serious work boots and shoes as well, they remain some of our biggest sellers.
We know better than almost anyone how to build a pair of fire boots, and what you need from them in order to get through the fire season. Contact us for a fitted sheet; we'd be happy to talk to you about our made-to-order wildland fire boots.