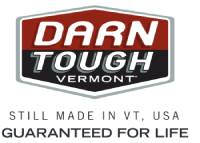 Boot Socks
Something you need with a quality pair of boots is a quality pair of boot socks. Plain old crew or tube that you get from some big box store just won't do, and anyone who has spent a day on their feet in the outdoors knows this well.
Work boot socks provide extra cushioning, acting as a second insole for your feet and increasing your comfort. Typical socks shear thin within hours.
A pair of the best boot socks will keep your feet warm in cold weather, acting as the insulation and liner of the boot if you have selected boots of quality construction.
Just as we know boots, we also know boot socks. Here are the boot socks that we at Nick's Handmade Boots recommends for use with our footwear.