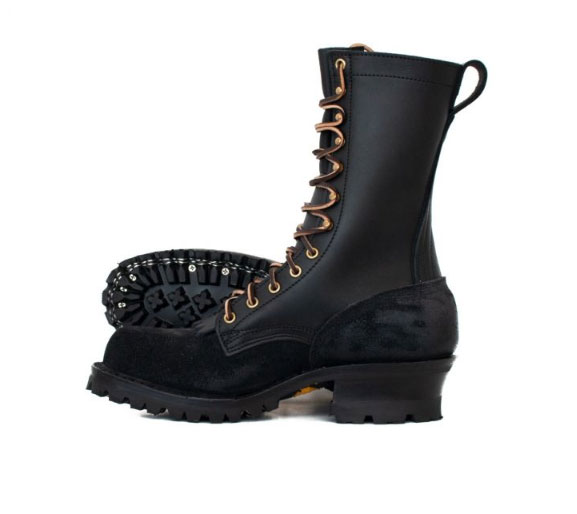 Wildland firefighters wear fire boots, but they aren't the ones you probably picture in your head.
What a lot of people think of when they think of firefighters is bunker boots, the big pull-on rubber boots that you're used to seeing actors put on in TV shows and movies.
As it happens, a lot of firefighters DO wear them...but not wildland firefighters.
Wildland firefighter boots look a lot like logger boots or other common work boots...and they are, in fact, broadly the same. However, there are some details in construction that are a little different.
What's different about them?
NFPA Fire Boots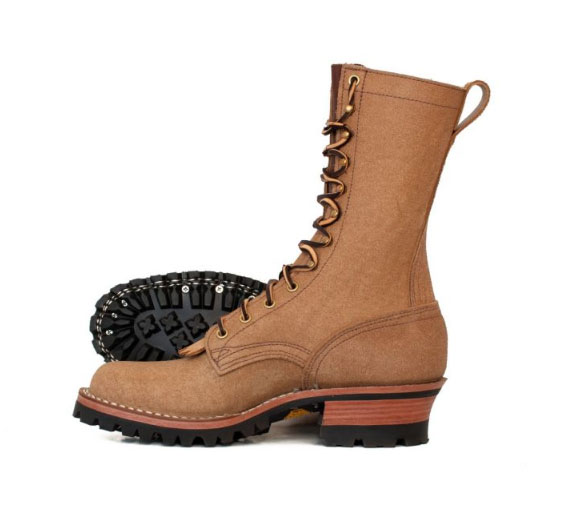 Boots are protective equipment for firefighters - personal protective equipment or PPE - and there are industry guidelines that mandate what personnel can wear on the fire ground.
Various professional organizations for different occupations and industries set their own standards for PPE, which for firefighting is the National Fire Protection Association.
The entire list of NFPA guidelines for firefighting boots gets into some esoteric details, but here are the relevant details for NFPA certified wildland fire boots:
Boots must be at least 8 inches in height
The stitching must be done using thread that can withstand at least 500 degrees without melting
The leather must be of sufficient strength and thickness of at least 7 to 8 oz
A Vibram-type sole that resists melting at high temperatures
Hooks and eyelets that resist corrosion
A stitching method that prevents disintegration of the boot
NFPA rules also mandate that samples from manufacturers be tested for compliance to earn a certification.
You can see our certifications on this site, including our NFPA certification.
The NFPA doesn't necessarily provide design guidelines outside of materials, construction methods and performance under heat stress.
However, any firefighter will almost certainly have to wear NFPA-certified boots to the fire ground. Just like any other industry where safety is a top priority, wearing the correct gear is essential to guarantee the health and safety of workers.
What Are Wildland Firefighter Boots Like?
Wildland firefighter boots are universally of the lace-up style, which is essential for having the proper ankle support necessary for operating in a rural or wilderness environment.
Some are more "tactical" in style, with a lower heel and use of more synthetic materials for lighter weight and - purported - better waterproofing and water resistance.
Then you have more traditional boots that are made to meet NFPA standards. In other words, just like a typical logger boot or work boot, but made with different materials so the boot can withstand the rigors of firefighting.
Why would a logger-style boot be great for wildland firefighting?
The raised heel gives the wearer a bit more cushion under the heel, which is essential when you're carrying a backpack, tools and other gear, especially in rough terrain. Lug-style soles have aggressive traction for grip in rough terrain and in almost any inclement weather.
With proper construction, a more traditional boot will also give you a lot more arch support than the more "tactical" boot style in many cases. For long days on your feet, having supported arches is crucial for comfort and the health of your feet, ankles and knees.
What To Look For In Firefighter Boots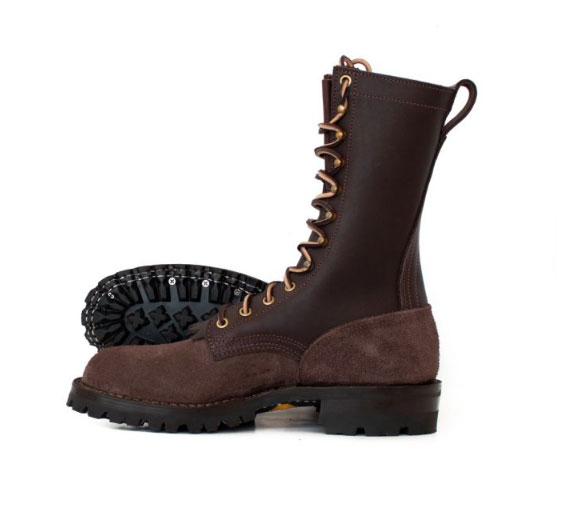 The first thing you want in a pair of firefighter boots, if you're going to be using them for fighting fire, is an NFPA rating and option to buy an NFPA-certified pair of boots. You should get the equipment for doing the job that you'll buy doing.
If you aren't going to be fighting fires, it's a better idea to get a more traditional pair of work boots in the logger-type style.
Look for a pair of boots that are actually built to last. Glue fails; stitching and screws hold together. So you want to avoid boots that aren't made either by welting or stitchdown construction, as they're made to endure the punishment.
It's up to you to get custom-fit boots or not. Plenty of people get a great pair of fire boots made to size rather than completely to order and had great results, but having a bespoke pair made to fit your feet can give you a lot more support and comfort.
It's also a good idea to get fire boots that can be resoled or rebuilt. A lot of people will have their boots rebuilt between seasons, and often add a second pair to wear if or while their first pair is in the shop.
And make sure you invest in quality.