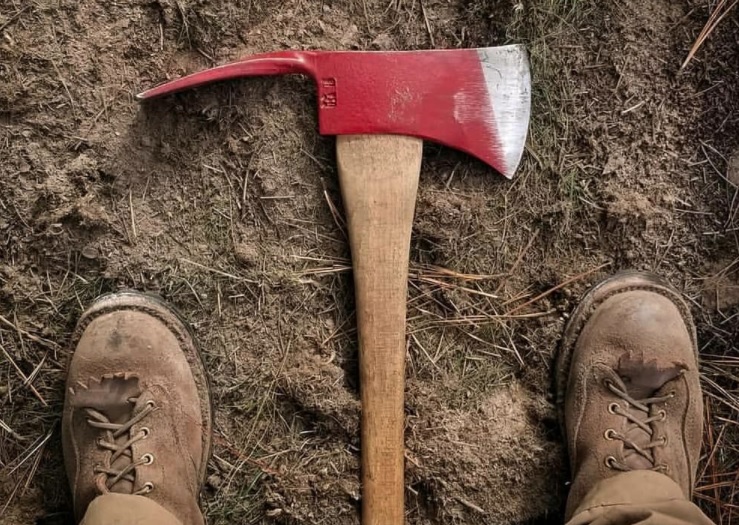 The best way to break in firefighter boots is to wear them. Ideally, BEFORE fire season, so they're ready for use in the field when the call comes.
Any serious work boot of good construction won't break in overnight. Unfortunately, there aren't any shortcuts despite what you may hear, but patience will also be rewarded if you take the time to break your boots in properly.
Let's go over the break-in process for new wildland fire boots. If you break them in properly, you'll be rewarded with a pair of fire boots that keep your feet comfortable and help to reduce lower limb injury caused by poor footwear.
How To Break In Firefighter Boots? One Day At A Time
Firefighter boots that are handstitched will take a long time to break-in, often up to the equivalent of 100 miles of walking. It takes time, and for good reason.
There's no shortcut in that process. Boots mold to your feet only by your feet being pressed into the footbed, the heel and the rest of the upper until they bend to it and soften.
Start by wearing them for an hour or two per day at home, walking around the house after you get back from work. Just an hour or two per day, every day, for a week or two.
After a week or two of this kind of wear, put them on and go for short walks, hikes and so on, again only wearing them for a few hours.
As you start wearing them for longer periods, the boots eventually take the shape of your feet.
How Do I Know My Firefighter Boots Are Broken In?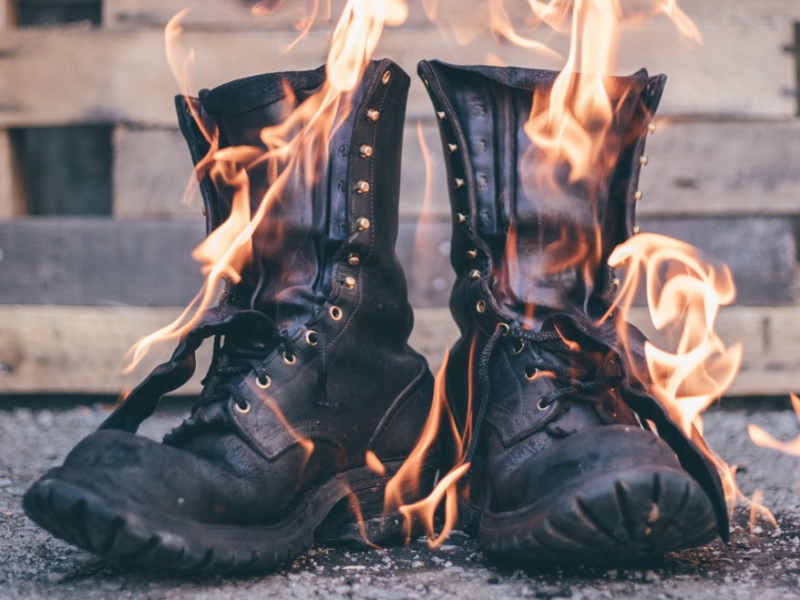 You'll know when your firefighter boots are broken in by the feel. You won't feel any rubbing or pinching happening as you walk, and the insoles fit your feet perfectly.
What's happening is the leather of the uppers as well as the leather in the footbed are stretching, compressing and molding to your feet. This takes a pair of boots that are pretty comfortable out of the box to unbelievably comfortable once broken-in.
A lot of people claim that custom-fit boots become as comfortable as their favorite pair of slippers once broken-in. If you invest in the right pair of boots, they certainly can be.
First you'll notice the heel stops rubbing or chafing. That's one of the most common complaints of the break-in process for any boots, let alone wildland firefighting boots.
The corner of the upper quarter, where the toe meets the laces (sometimes called the "blucher") will stop pinching at the bunion of either side of the foot. Most people notice it pinches on one side or the other during break-in. When that stops, that part is broken in.
The other critical area of a boot that needs to be broken in is the footbed itself. The footbed, underneath the insole and/or inserts, is usually a firm but compressible material or perhaps layers of it.
Some footbeds are a layer of cork. Serious quality work boots or firefighting boots will use layers of vegetable-tanned leather as the footbed, as it won't break down over time or continue to compress like cork will. Eventually, cork begins to fragment and break up; leather doesn't.
What happens in the footbed is that those layers of leather are compressed at the wear points printed into them by your foot. From the factory, they're flat, but your footprint begins to get compressed into the footbed.
Once those impressions are fully made, and the footbed shaped to your foot, you'll notice the boots are far more comfortable than they were when brand-new. When that happens, the footbed is broken in.
Also make sure not to skimp on the oil and/or boot grease during break-in. Leather becomes more supple when it's well hydrated with a nourishing compound, so be sure to give your new boots a few good coats to start with.
Firefight Boot Leather Softens With Time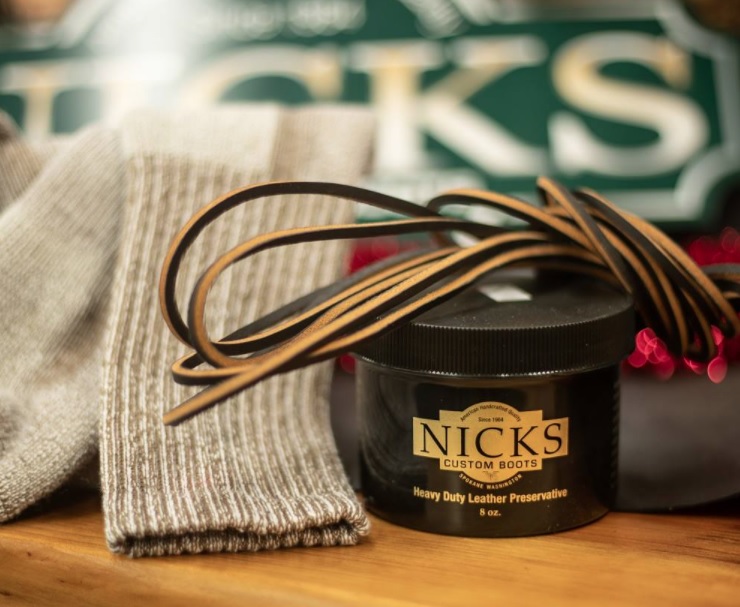 The only thing that will make the leather of firefighter boots or any quality leather footwear is by spending time in them. Sure, the tanning method can make some difference (oil-tanned leather is a bit softer than vegetable-tanned) but ultimately break-in is a matter of time.
There's no way to rush it if you want to get a good service life out of your footwear; you have to put in the miles until they're formed to your feet. Old wives' tales like soaking them in water will either not really work or damage them.
If you're going to invest in quality footwear, take the time to break them in properly. You'll be a lot happier with the results in the long run that way.