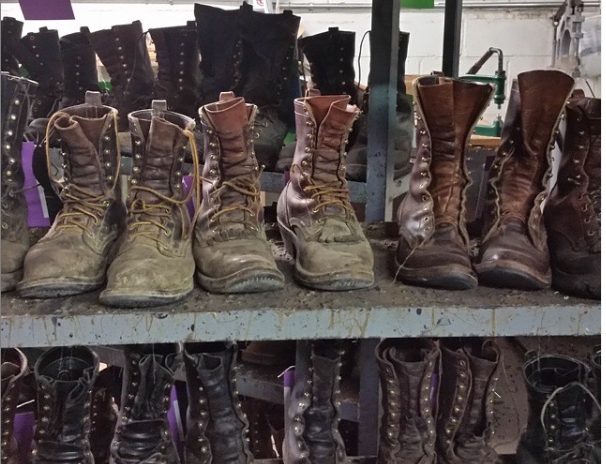 There are so many different brands, styles and so on of construction boots; a person could easily get completely lost in trying to choose a pair for the job site. What could possibly set one apart from another?
There are definitely quality work boots, and then there are definitely work boots that just aren't.
What should a person look for?
Instead of looking at brands or designs, there certain attributes a person should look for in a pair of construction boots. If you get a pair that has the right bases covered, you're going to be a lot better off than with a substandard pair of boots.
What are those key attributes? Here are three things you should always look for in a pair of construction boots, so your feet stay comfortable, protected and supported on the job site.
Look For Construction Boots Made With Quality Leather And Sound Construction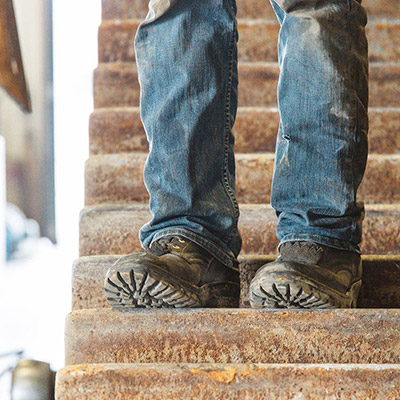 One of the first things to look for is construction boots that are made with quality materials - as well as - plenty of them - and of sound construction. Work boots of any sort should, if anything, feel as if they're overbuilt.
Look for actual grain leather, not pebbled genuine leather. While perhaps getting actual Wickett and Craig or Chromexcel leather for a pair of work boots is a tad too flashy - besides, the appearance will just get wrecked - look for full- or top-grain leather.
Work boots should ideally be 7 oz to 8 oz leather. Heavier than standard fashion shoes, which are typically 6 oz leather, but not so thick that they have no flexibility. Grain or roughout is really up to the wearer, but the easier maintenance of roughout leather is a benefit in work boots.
The sole should be welted, rather than glued, and a solid welting method should be used. Goodyear, or the Goodyear variant the storm welt, is certainly appropriate.
Stitchdown construction is even better, as this creates the most solid connection of the upper, welt and outsole.
What you're looking for is a boot that's made with materials that can stand up to hard work, with a build to match. Construction boots will be tasked with a lot more than conventional fashion boots or shoes, so they have to be made to take the punishment.
Construction Boots Should Be Available With A Safety Toe If Needed
Not every job in construction necessarily requires a safety toe but for those that do, a pair of construction boots should at least be available with one if you happen to need one.
The safety toe you'll need depends, of course, on what trade you happen to be in. Some will require a composite toe. Others require a steel toe. Again, it depends on the exact trade you're involved in.
Therefore, make sure to look for boots that can be had with or without a composite - such as a Celastic toe - or a steel toe, if one is required.
Of course, that also means looking for a pair of construction boots that still offer sufficient room for the toes while being worn, and it is in this aspect that boots of lesser quality fall short.
Poor quality safety toe boots aren't designed to incorporate the composite or steel toe. What you'll notice is that your toes feel cramped if you wear the safety toe model but feel fine if you try on the standard.
If you notice your toes feel like they're being sandwiched, rather than as if they just have a solid roof over them (so to speak) then you've found a boot that isn't designed to be a safety toe boot, and therefore shouldn't bother with them.
Your Feet Should Be Supported And Comfortable, With A Proper Fit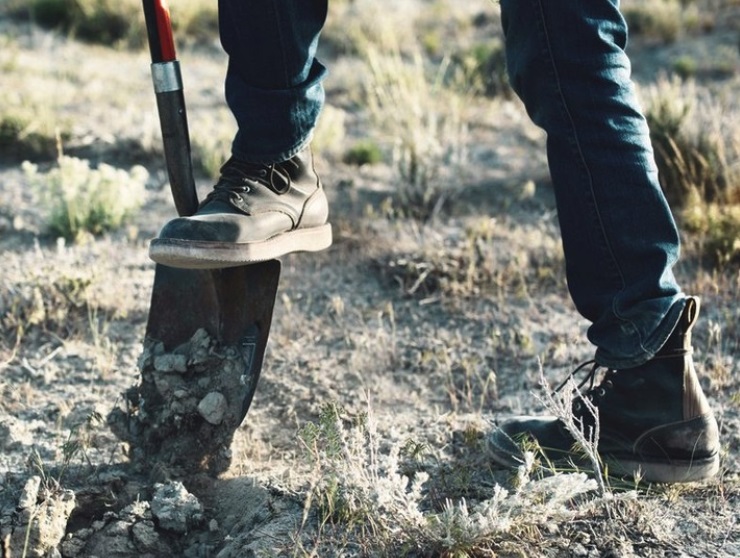 Above all, you should be able to put on your construction boots and feel comfortable. Supported. As if the boots were made for your feet.
The boots should be offered in your actual size. If you have to constantly buy size 13 boots, despite actually being a 12EE, then you're not buying the right brand of boots.
It's a good idea to consider a pair of custom work boots, made to measure for your exact feet. This ensures the best possible boot fitment, and therefore the most comfort.
Additionally, your feet should have the proper amount of arch support.
Having proper arch support ensures your foot can flex without straining, as the arch is the "spring" of the foot. As it is also the shock absorber, reinforcement in this area keeps your foot from absorbing too much impact.
A properly constructed heel also reduces impact on the foot, especially if you're walking on hard surfaces. Just because they call it "policeman's heel" doesn't mean it doesn't happen to other people, and a bruised heel or worse, hairline fracture, is not something you want to deal with.
Proper support in the arch and heel also help to reduce other injuries such as plantar fascitis, knee injuries, hip injuries and lower back injuries.
Overall, you'll be happier and healthier in a pair of construction boots that are made for your actual size, and give your feet the support they need...and deserve.
If you get a pair of boots that have these things before anything else...it will be money well-spent.