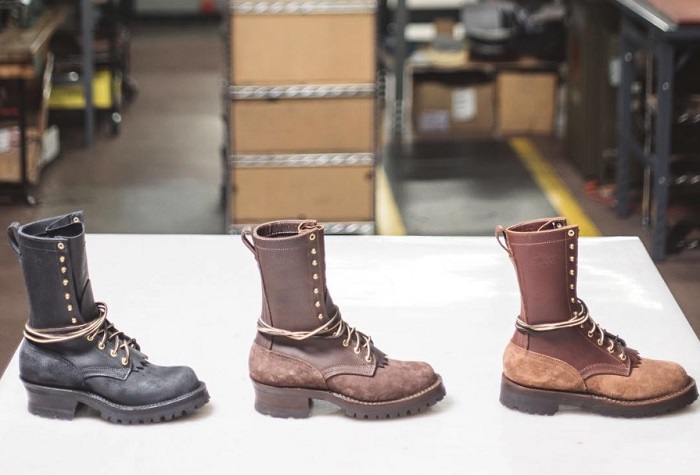 The right boots for the Job at Hand
So yes - you're better off with a custom boot with the safety features you need for your profession than you are with an off-the-shelf pair of boots.
What are the best safety work boots, though?
It depends a whole lot on what you do what features you're ordering. Let's go over that a little more.
Understand Your Work Before Ordering Safety Work Boots
What's going to determine what pair is the best safety work boots for you has a lot to do with what you do. Fitment, of course, is also important and we will go over that, but you have to order appropriate work boots for you at the start.
For instance, someone who works around electrical hazards should have electrical hazard protection...but the right kind of it at that. Linemen and electrician need protection against electric shock, some people need static dissipative EH protection. Some, in fact, need static-conducting footwear.
Abrasion resistance is good for anyone that will walk on or come in contact with hard surfaces. Anyone involved with moving heavy materials, such as large bails of wire, warehousing, logging and so on, should also consider composite or steel toe boots.
Anyone who works on ladders needs to make sure their boots are designed to work well. Anti-slip material on the arch of the outsole is desired, as is a debris-releasing treatment to this area as well.
Slip-resistance is also something which may be necessary. Do you work in an environment where various fluids and chemicals get on the floor? People in the medical profession, in restaurants, plumbers and people who work in chemical plants all do. However, you should know if you need industrial outsoles or not.
Oil-resistance is good for those who work around various oils and oil products, such as those in the oil and gas industry, mechanics and machinists, but also the food industry.
Those who work around industrial chemicals should be wearing footwear that's chemical resistant, to avoid chemical burns.
Those who work in high-temperature environments need flame-proof boots, such as firefighters.
Water protection is necessary if there's a good chance your footwear will get wet, as you do not want to get trench foot.
Insulation is necessary for those who work in cold environments...but if you're constantly moving, you may need less than you think. Granted, that's partially down to personal preference. If your feet get easily cold (and you would know best) then get more. If not, then less. Most people are well-served by 200 to 400 grams of insulation, though people in extremely cold environments may want to get upward of 1,000 grams. Know your feet, and the environment you're in.
Best Safety Work Boot Structural Details
You should also know about the structure of a boot to determine what the best safety work boot for you is. This aspect does have to do with what kind of work you do, but also to do with fitment, how the boot wears for you.
For instance, you may need arch support or you may not. If so, you need to make sure that your work boots have a support in the shank, often a steel insert. This provides arch support, which can also help reduce fatigue.
A support at the heel shank can also help provide ankle support, which is also a good attribute that you should be aware of.
Do you wish you had more support in the heel? If so, you should consider the more exaggerated heel of the typical logger boot. If not, then a more typical heel is desirable.
If you're going to be on your feet all day, then you need comfort insoles. Be sure to look into those models which can absorb impact and offer support in the areas of your feet that need it. Some go so far as to be fitted for orthotic inserts, which people with touchy feet have found make a world of difference.
Make sure you know your feet, as that leads to good fitment, comfort, and support as well as the features you need in a good work boot.
The Best Safety Work Boot Is An Investment In Your Feet
Anyone who has had a foot injury or nagging problems knows that when your feet aren't comfortable or hurt, you're going to have a bad day. That's why you should approach finding the best safety work boot as an investment, an investment in your comfort, health, and ability to work.
If you depend on being on your feet to make your living, then you need to make a smart investment in your work boots. While the upfront cost can be considerable compared to work boots at the local big box store, the dividends will usually be worth it in the long run as you get the comfort, support, and also safety features that you need from a good set of work boots.
You depend on your feet to make your living. Aren't they worth protecting?