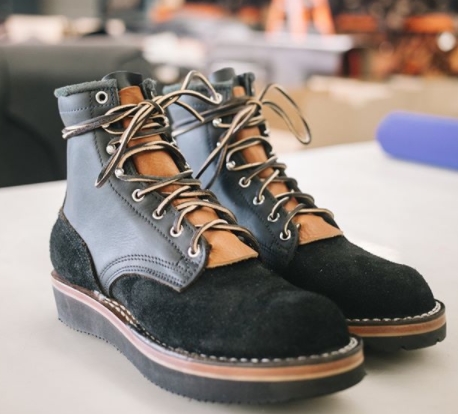 Most companies that make wedge sole work boots make and market them for use as work boots. It was the reason they were invented in the first place.
The brands that made the design famous and ship the most of them, boot companies like Thorogood, Danner and Red Wing, sell them as part of their work boot lineup, as do higher-end custom work boot manufacturers.
But believe it or not...a lot more people are starting to buy them for use as casual boots instead of work boots. Not only that...but they're actually some of the best casual boots that can be bought.
How come?
The Wedge Sole Gives You More Of A Flat-Footed Feel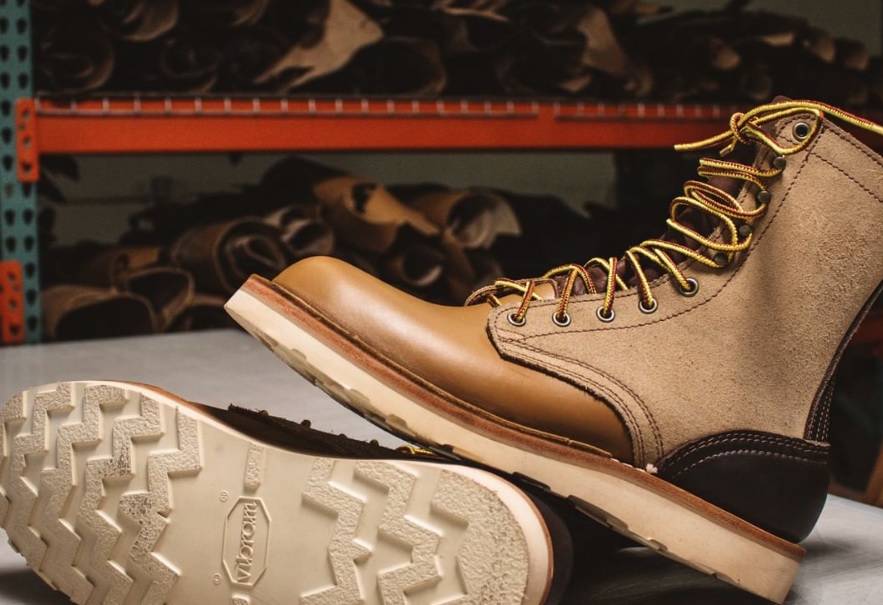 The hitch with wearing casual boots is usually the heel, which is the major difference in wedge sole work boots compared to traditional work boots with a raised heel.
Your garden variety boot - fashion or otherwise - typically has either a heel block or uses a one-piece sole with a raised heel.
How much...depends on the exact design of the boot. Some have a heel raised by ½", ¾" or - in the case of boots with a logger or packer/cowboy boot heel profile - as much as one inch.
While that does have some functional benefits, as it loads your weight onto the ball of your foot, which is very advantageous on uneven ground. A lot of people find the extra heel support and arch support is more comfortable when on their feet all day.
But...the hitch is that people who aren't necessarily doing a hard job outdoors all day find raised heels problematic. Your feet can drag as you walk indoors, you can almost feel like you're wearing platform shoes and some people just prefer more of a barefoot, sneaker-like feel.
And that's where the wedge sole boot design becomes a more preferable option.
The minimal heel drop gives the boot a more barefoot feel. You feel more planted, but still cushioned, like a comfortable shoe rather than a rigid boot. This has been one of the selling points of this boot style for work or leisure for decades.
You Don't Need A Lug Sole All The Time
Another reason is the nature of the sole itself. A wedge sole, either of the rippled variety or the classic Christy Creme soles and clones of them, are actually more appropriate for most people most of the time than a lug sole.
At that, they're also a better choice in many regards than casual soles such as a V-bar or a smooth rubber sole and heel.
Wedge soles don't have the best traction, which is why Thorogoods and similar designs are usually don't make the best outdoor or winter boots. They don't dig in the way lug soles like work boots with Vibram V100 soles do...which is what they were designed for.
However, it's also the case that aggressive tread patterns are a bit much for people who work in offices. They can drag on carpet and feel almost as if they're too grippy.
A wedge sole, by comparison, has enough traction to give you a bit of grip if you need it. They can handle outdoor use, and plenty of people who work outdoors wear them, and they can be fine on modestly slick surfaces and do work in some rain and light snow.
Sure, if you're going to be climbing mountains during hunting season...you need a more aggressive tread. If you're a timber harvester and you need to walk up a 30 degree hillside to set a choker, you need more tread.
But you don't really need it if you work in a marketing department, indoors, in a place that gets very modest rainfall and modest snow during most years. It's okay to do with a bit less tread.
A Great Pair Of Boots Is Still A Great Pair Of Boots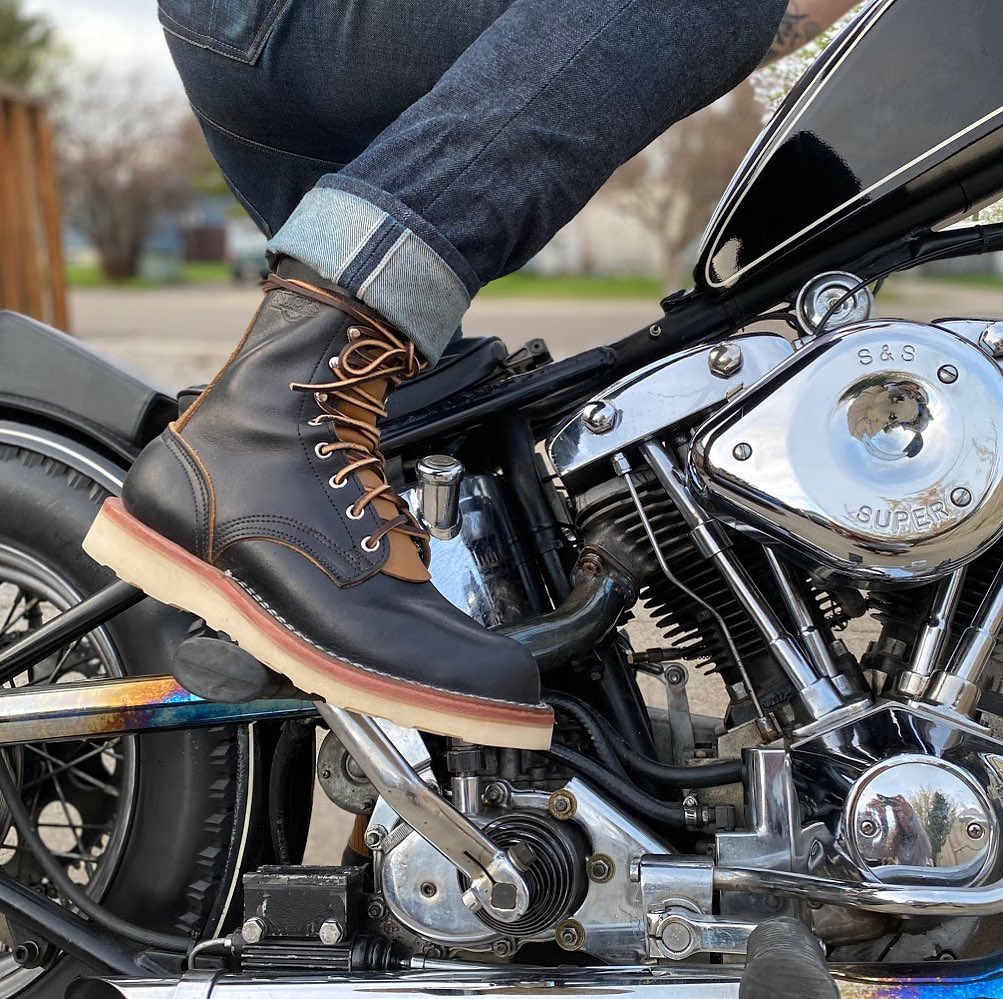 It should also be mentioned that a lot of companies that make this style of boot aren't in the business of making shoddy product to get something on store shelves for the cheapest price possible.
A good pair of boots is always a good pair of boots.
Granted, do some of them cut corners that others don't?
Sure.
"Made In America With Imported Materials." That's a corner that gets cut a lot. "Made In The USA" when the bare minimum of final assembly is done here...that's another one. Mechanical welting instead of a more durable stitchdown construction.
If you buy a great pair of boots, it doesn't matter what the design is. Logger, packer, combat/paratrooper boots, Chelse...actually, no; those are just terrible...if you invest in a great pair of boots for casual wear or any purpose, you're still getting a great pair of boots.
Invest in quality, rather than design alone, and you'll never go wrong.