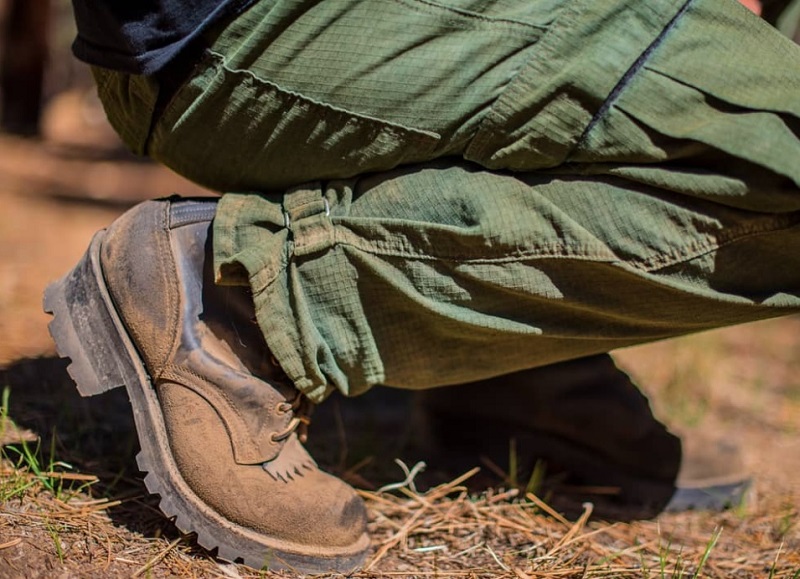 The best work boots for farm work let you stay on your feet all day without discomfort, but can stand up to the muck and grime of typical farm life. In other words, a tough work boot that stands up to the elements.
The modern boot for farm use - a rubber pull-on boot with a neoprene upper - stands up to the elements but leaves much - too much, in fact - to be desired in terms of fit, comfort, and also ankle support.
So what sort of work boots are best for farm work? Here are three solid types that are excellent choices for farm work.
Logger Boot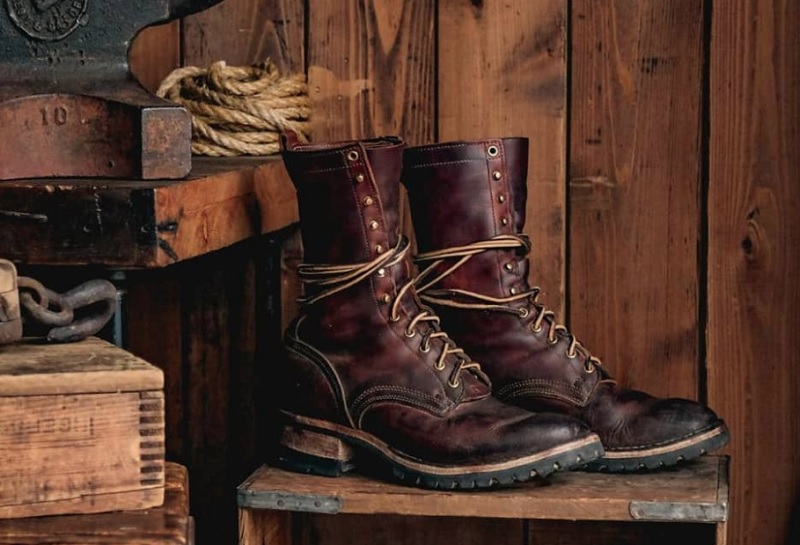 One of the best types of work boots for farm work is also one of the best types of boots for work, period: the logger boot, or at least the logger-style boot.
There's a reason why these boots are favored for a lot of different trades. Whether it's a builder boot for construction workers, logging boots for loggers, or general purpose boots for anyone...the logger style is one of the best choices for work.
A raised heel gives you additional stability in uneven terrain, as a lot of farmers don't really work on flat, level ground. Ranchers especially have to be able to traverse some broken country when tending their livestock and doing other work, so the logger style is an excellent fit.
An aggressive lug sole gives you the traction you need to stay safely on your feet. Mud, snow, whatever the elements might be, you won't slip. You may want to invest in a boot brush, however; those lug soles track dirt and mud like crazy.
If properly constructed, logger boots also protect against impact shock to the heel and give your feet the arch support needed to spend long, long days on your feet without feeling fatigued or sore. This also helps to keep you from having to worry about lower leg, knee or hip pain.
Farm and ranch work is hard enough without being in pain on top of it.
Why you definitely NEED a lace-up boot for farm work is so you can have proper ankle support, setting the heel into the boot and keeping the ankle stable while you're walking, bending down and getting into awkward positions. Rubber wellies just don't do that...at all.
The traction, support, comfort and stability of a logger boot is one of the best choices for people who put in long, hard days on their feet. Invest in a great pair, and you'll never go wrong.
You will want to make sure yours are guarded against dirt, dust, muck and grime to keep them in good shape. Make sure to get some high-quality boot grease to keep your boots protected.
Wedge Sole Work Boot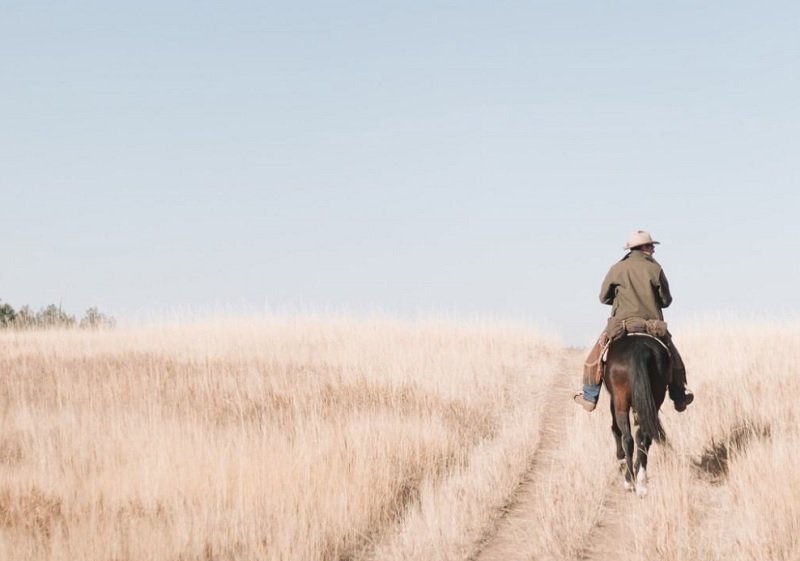 Another excellent choice for some farm and ranch workers is a wedge sole work boot. The classic wedge boot is a mainstay of working footwear, but comes with some caveats to be somewhat aware of.
Why wedge boots?
Some find a tall heel to be uncomfortable, so a wedge sole usually gives you a lot less heel drop. This keeps your foot a bit flatter, giving you a more "barefoot" feel. Some prefer feeling a little more planted to the ground, and that's what wedge boots do.
Provided proper construction, you can still get the arch support you need to stay comfortable during long days on your feet. Another benefit of wedge sole boots is the thick outsole gives you a generous cushion against vibration and impact.
If you prefer sneakers to heavy boots, these are the work boots for you. That's what a lot of people in a number of trades love about them.
However...there are a few things to know.
Wedge soles have slightly less traction than lug soles in slippery environments, so they aren't the best choice in heavy snow. However, they are surprisingly grippy on mud and wet ground, so they're still a great choice for farm work.
The other benefit is the wedge soles wipe clean very easily on a door mat, so they're a great pick if you find yourself going in and out of doors a lot during the day. They're a perennial favorite in many trades for good reason.
Roper Style Work Boot
The rural life comes with certain cultural aspects, and a lot of people just don't want to give up the Western toe. If you want to have a bit of that cowboy flair...or if you actually do saddle a horse for work...a roper or Ranger boot is a great pick.
Ropers occupy the middle ground between an actual cowboy boot toe and the more square or rounded toe box of a typical work boot. However, they're not as sharp as a packer boot toe.
This makes them narrow enough to fit through stirrups, but gives the toe box enough width to let the foot flex as it's supposed to. The narrow toe of cowboy boots is great for the saddle, but little else in terms of how it works with the anatomy of the foot.
Roper boots have the raised heel of a logger, with the rounded heel profile (sometimes called a Cuban heel or cowboy heel) of a Western boot. That gives you the heel support you need for walking on uneven terrain, but also the gap needed to securely step into a stirrup.
If a roper boot has the correct outsole, you have far better traction than the smooth rubber sole of most cowboy boots. Lug soles - or mini-lugs if you prefer - are common on ropers, and can certainly be added if you're having a pair made-to-order.
A laced boot will give you more support than a pull-on, which you'll need during long days on your feet. Proper construction will also give you the arch support you need to stay comfortable and keep your feet and lower leg free from injury due to bad footwear.
If you want a serious work boot, with a bit of Western flair, a roper/ranger style is the best choice.