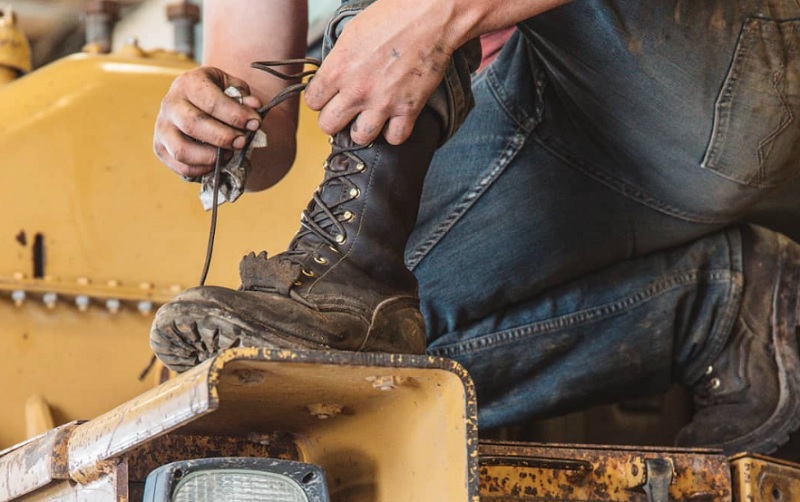 Naturally, if you invest in a serious pair of quality leather shoes, you want to take care of them. While it's mostly the same process as caring for boots, there are a few small differences that you should take into account to get the very best out of them.
There are a few additional items you should invest in besides leather care supplies like oil, saddle soap and so on, as shoes - again - are a little different.
The price of freedom is vigilance, and so it is with quality leather shoes. However, a few good habits that don't take long to observe can pay dividends with decades of use with good care.
For Long-Lasting Leather Shoes, Get Shoe Trees And A Shoe Horn
If you're going to get a pair of quality leather shoes - such as Comstock leather shoes by Nick's Handmade Boots - two items you'll want to pick up are a set of shoe trees and a shoe horn or two.
Shoe trees, if you aren't familiar, are foot-shape inserts that slip into your shoes to preserve their shape while they aren't being worn. This is entirely to preserve the shape of the last, which in the case of high-quality leather shoes should be as close to that of your foot as possible. Doing so ensures you don't get the creases and other deformations that leather shoes get with regular wear.
They aren't expensive, but expect to order online as few stores stock quality examples. Buy cedar, as it will help combat foot odor. Sized is the best practice, but adjustable trees do work.
To keep the collar, lining and upper in good condition, also get some shoe horns. Put the horn behind the heel as you step into the shoe, preventing the collar from being stretched or smashed down, and pull the horn after your foot seats in the shoe, and then lace up.
Also, always take your shoes off by unlacing them first. Doing so will prevent the collar from being stretched, and keep you from scuffing the heel.
Condition And Clean Leather Shoes As Normal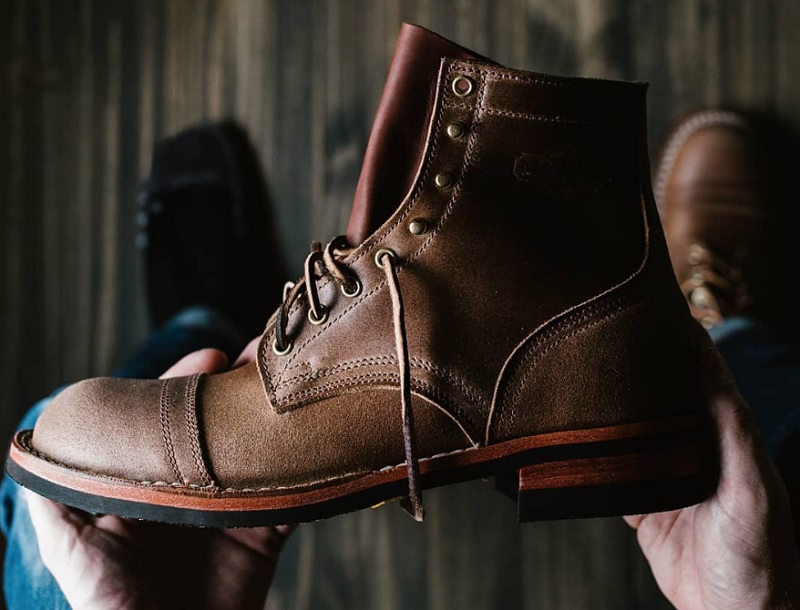 Just as with a pair of boots, you'll want to condition and clean your shoes periodically to keep the leather in good condition. Leather is skin, after all, and you want to keep it from drying out and becoming brittle.
Use a quality leather oil, leather balm or other conditioning product when the leather starts to feel or appear dry. Some darkening will happen, which is normal and desirable since it's a sign of well-hydrated leather.
If they get dirty, clean your shoes with saddle soap or other leather cleaning product after a good brushing or wiping down with a soft cloth. Saddle soap is considered more or less the standard because it cleans and helps nourish the leather with it's blend of oils and waxes, getting it clean but also setting the stage for conditioning with leather oil or other conditioner.
After conditioning, let your shoes dry at least overnight.
When cleaning or applying a leather preservative product to a pair of fine leather shoes, say a pair of Manito or Comstock shoes by Nick's, it's a good idea to install shoe trees before doing so.
You'll also want to apply waterproofing for winter and rainy seasons, as well as some sealant around the welt to keep water from getting in through the sole.
Great Leather Shoes Deserve A Great Polish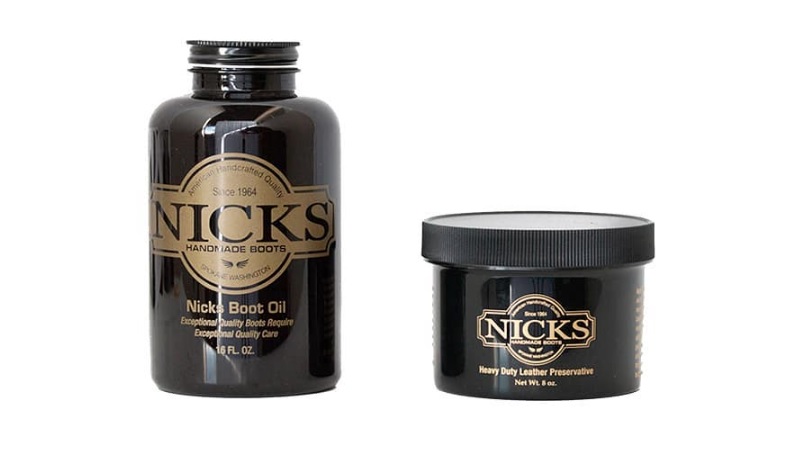 Of course, why invest in quality leather shoes if you aren't going to polish your shoes? Taking care of a great pair of shoes involves keeping them looking their best, so make sure to give them that high mirror shine that really sets a great pair of shoes off.
A great pair of Oxfords - you should never, ever get brogues - pairs with every outfit from jeans and a t-shirt to a three-piece suit and tie. Arguably, some aren't appropriate for black tie events, but with a high mirror shine no one will notice a mini-lug sole.
A great polishing requires time and effort to get right, as well as maintenance to keep it that way. After conditioning the leather to keep it supple, you need to build up a layer of polish on the surface, which is actually what you get to shine instead of the leather.
Or, if you prefer, you can avoid polishing and just use conditioner or leather oil instead, and develop a patina as time goes on that give your shoes character.
But if you're going to invest in a great pair of handmade leather shoes, a good polishing helps them look as good as they'll feel.