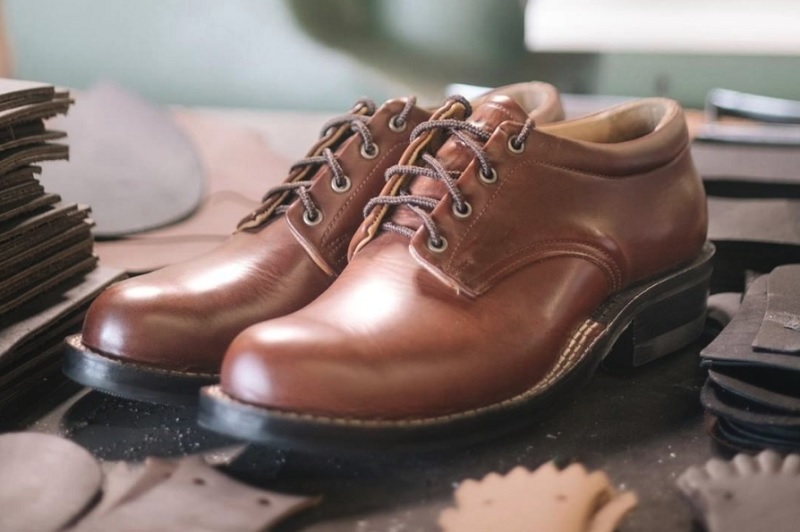 Anyone can buy a pair of shoes from a store, but there are some companies that offer handmade leather shoes. Some are formal dress shoes, only for wear in the boardroom or in black tie, and others are more of a standard pair of great leather shoes that are built to order.
Are they worth investing in?
The short answer is yes! Quality is always worth investing in, whether that's a pair of leather shoes or a pair of custom work boots. However, you should make your choice carefully as the right pair of leather shoes can be with you for life in the right circumstances.
Handmade Leather Shoes Are Built Better
If you're willing to invest in quality, you'll usually get it as handmade leather shoes are often built to higher standards than the typical pair that you get in department stores.
The leather is of higher quality. Premium leather is often full-grain, which is the topmost layer of skin from an animal. This leather is only used when it is of the highest quality. As it hasn't been sanded, buffed and otherwise altered for appearance (besides dye) it's also the most durable.
Handmade leather shoes will also be better built in most cases.
Where you spend your money when it comes to footwear is not entirely in materials. Granted, quality leather is not cheap, but that's not necessarily what you're buying when it comes to custom or handmade footwear. Just like with so many other goods, what you're also buying is the build quality.
Chevrolets are made in massive factories, by the dozens per day. Cheap guitars are churned out in a few hours. The typical sofa that most people buy is framed with nails and upholstered in an hour or two.
A Rolls-Royce car is put together by hand; the factory only turns out a car or two every day and they take weeks to complete. High-end luthiers can only make one or two guitars in a month. Stickley takes dozens of hours to make a chair by using hand-fit joinery and selects only choice lumber.
With handmade footwear, where you spend the money is on the welt. Most factory shoes are merely glued; custom shoes are hand-welted, with multiple rows of stitching to ensure a tighter fit of the lower and upper to the welt. This is the most common failure point on most footwear, and also the part of shoe construction which requires the greatest amount of skill and time to complete. This is why shoes with a Goodyear, McKay or hand-welt are often so expensive.
So, you have a better-quality product that's made to last.
Handmade Shoes Are A Long-Term Investment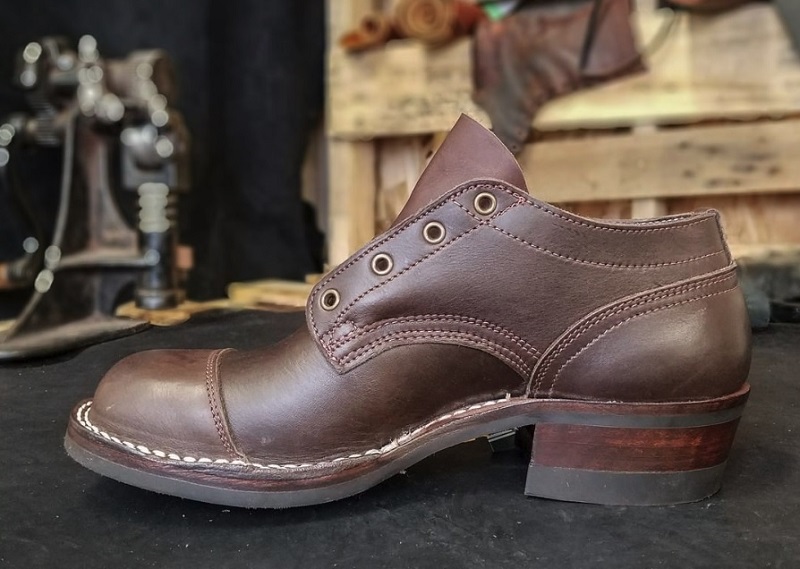 Handmade shoes are not just a product that fills a need for a time; they're an investment for the long haul.
There are a few reasons why. First, you have the materials. Quality full-grain leather lasts for decades if reasonably cared for and not subjected to too much abuse. There are working leather items that are decades old that people pass down, such as horse tack and saddles, leather jackets, and other items. Not only that, quality leather acquires a patina with age that's highly desirable.
With good care, leather stays supple but firm enough to stay working for a very long time. You could conceivably buy a pair of quality leather shoes and have them last the rest of your life.
Then there's the craftsmanship. Again, when you buy handcrafted and more exclusive items like footwear, musical instruments and so on, what you're paying for is the craftsman's hand and construction techniques that take longer to turn out the product but also make a better product.
Handmade shoes are resoleable, so new soles can be added to the shoe when the old ones wear out. Not only that, but some are rebuildable. This means that you could have them completely refurbished and made like-new, just with the aging that makes them unique.
Or you can just go buy a pair of Skechers every year or so like everyone else.
Handmade Shoes By Nick's Boots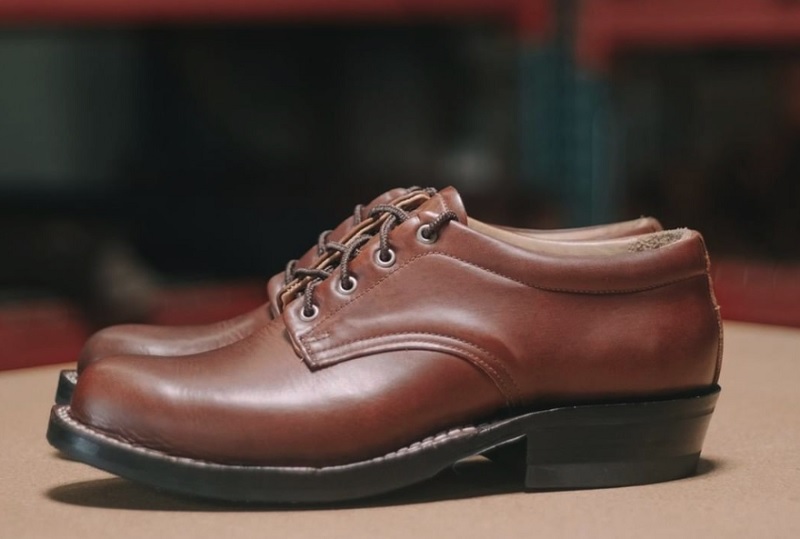 Along with our custom handmade leather work boots, Nick's Boots can also offer you handmade leather shoes. We offer casual and light-duty footwear that's at home on light job sites, around the house or goes well with jeans or a suit.
Our handmade leather shoes are made to the same standards as our work boots, made with premium leather stitched over our lasts and assembled with a McKay lockstitch, ensuring a long service life.
Our Comstock shoes are a classic derby, with a moderate heel rise and wide toe box. This is a classic shoe design, with both form and function as they're sturdy enough for work but classy enough to put a shine on and wear with a suit. If there's a do-it-all shoe, this is it.
For those looking for something a little different, the Manito leather shoe has a raised dogger heel like packer and cowboy boots, and a narrower toe box. If you want the western look without wearing cowboy boots year 'round, this is your shoe.
We also have a selection of 6-inch boots for light duty and general wear, as handmade leather dress boots will never be out of style.