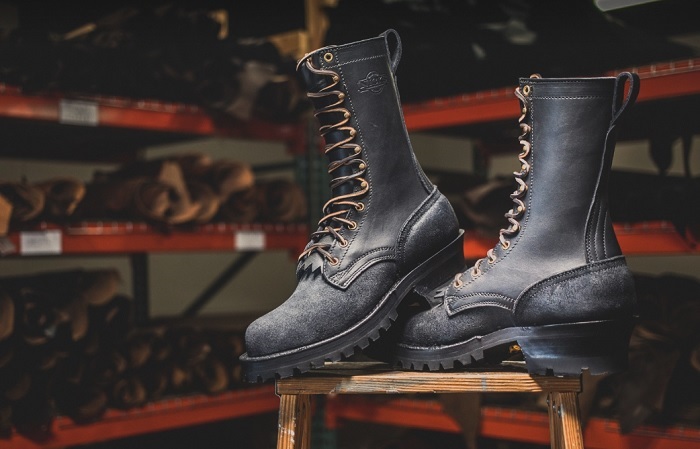 Caring for Work Boots: What You Need to Do
Complete Guide to Caring for work boots, lets dive into all the boot care maintenance essentials to keep our work boots in good working order. The good news it that it's easy! For the most part, it's a bit of regular preventative maintenance at best.
What is most important about caring for leather work boots is what you do at the start. The break-in period is crucial, and if it isn't handled correctly it will lead to problems down the road. After that, a bit of regular care, which isn't terribly complicated, will keep your work boots in good condition for years.
Let's start at the beginning.
Break-In: Caring for Work Boots Starts on Day One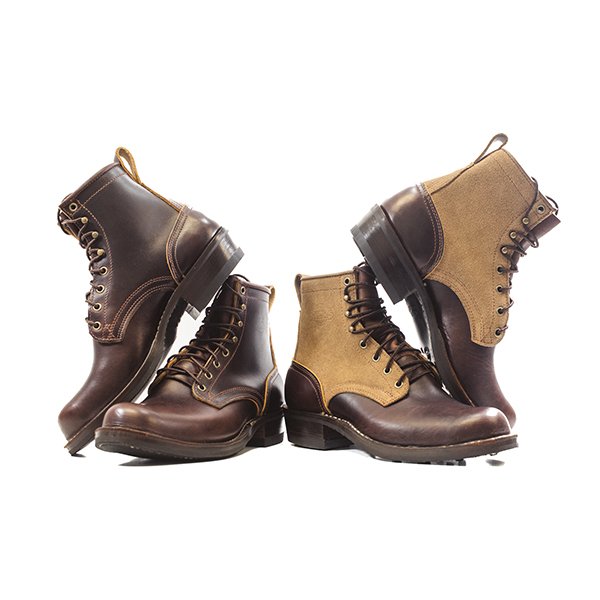 The first aspect of caring for work boots is the break-in period, which is crucial. If you engage in good practices when you get your boots, they will last longer. You won't be headed to a repair shop in as much time, and you'll enjoy them that much more.
When you get your new boots, the temptation will be to oil them. Don't do it! Your foot is the mold and you want the leather to break in around your foot without the aid of oil or grease. Excessive oiling during the break in process can result is a sloppy fitting pair of boots. After 80-100 hours of break in, oil or grease can be applied to begin the preservation process.
Give the leather a good even coat. It should absorb a good amount of Nicks boot oil so don't be shy about it. Pay special attention to the welting and surrounding areas, as well as the stitching. Every part of the boot where one piece of leather meets another should get a bit of extra attention with Nicks boot oil or other treatment. Be very careful around your hooks and eyelits: excessive oil or grease can cause the leather around the hardware to stretch resulting in the hooks or eyelits pulling out.
Cleaning Leather Work Boots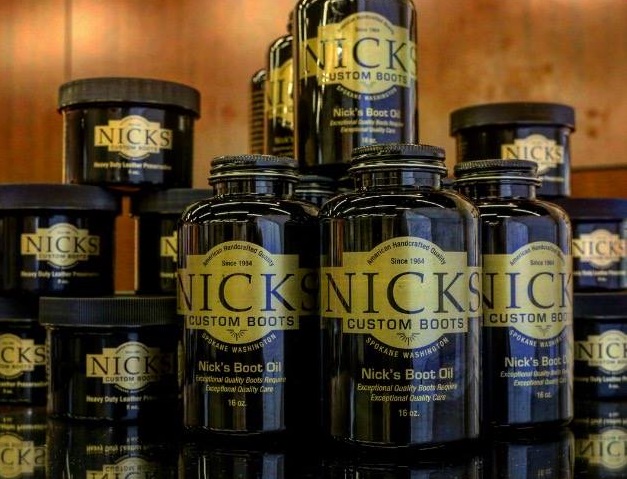 Cleaning leather work boots should be done as you feel is needed. Every few weeks is good, though you may need to every few days. Cleaning should be done with water alone, or a water-based cleaner for tough dirt and grime. For lighter cleaning, saddle soap or similar leather cleaners can be used. If using saddle soap or a similar product, use a clean cloth to massage the cleaner into the leather. It also conditions, so it's beneficial to use.
For deep cleaning when your boots are good and filthy, use water or a water-based leather cleaner and a soft nylon brush like an old toothbrush.
After your boots are clean, dry them with a soft, clean cloth. DO NOT dry with heat. There are situations in which a heat gun or hair dryer can be beneficial, but we'll go over that later. Once the boots are dry, apply a water-based sealant or nicks boot oil. Only use wax if you encounter severely wet conditions.
Clean as needed. Waterproofing should be done following every cleaning. Water and water-based products will be absorbed by the leather but check your boots periodically. If they feel a little dry, apply nicks boot oil or another conditioner to keep them supple.
If you keep the leather on the moist side, this will prevent drying and crack later on.
Caring for Work Boots Long-Term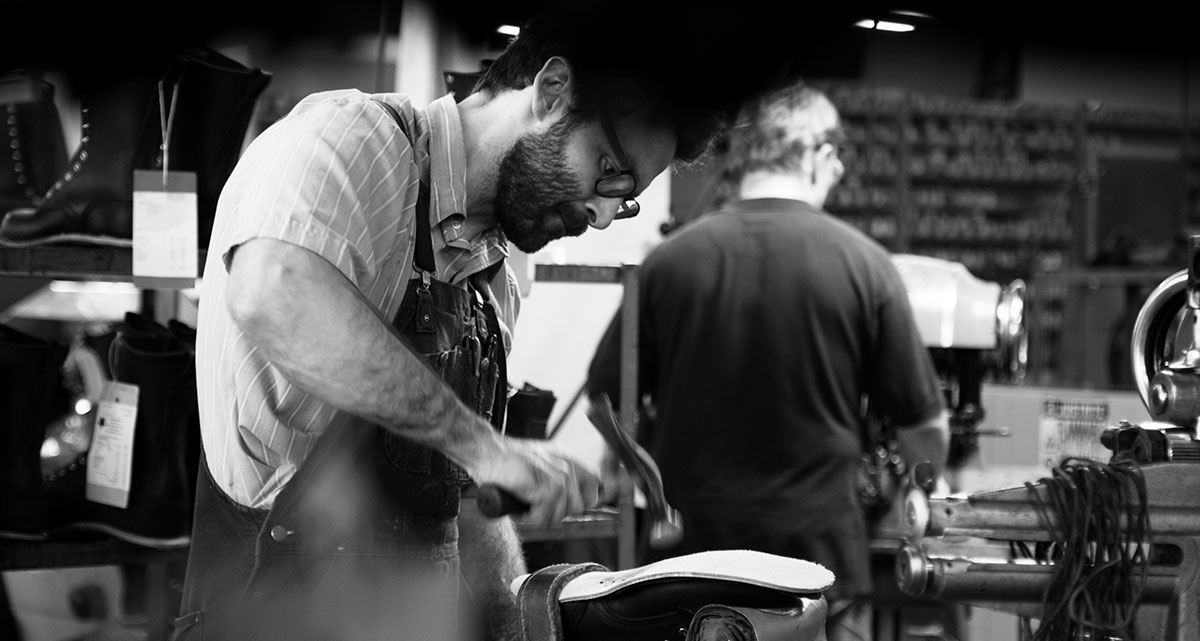 After break-in is complete, caring for work boots long-term just requires a bit of regular maintenance. You will want to clean and then apply conditioners as needed. Again, the longer you keep the leather supple, the longer it will be until cracks begin appearing at the stress points of the leather.
Where the toe cap meets the vamp is the likely culprit. A good top tip for when you clean, and condition is to insert shoe trees while you clean and then condition. Shoe trees, if you aren't familiar with them, are rigid inserts with a foot-like shape that holds your boot or shoe straight. They're used to prevent fine leather shoes from losing their shape and they can help your work boots as well. Insert the shoe trees, lock in place, and then clean and condition.
Periodically, you'll need to clean the insides. Get a low pH shampoo or interior boot cleaner. Wash the cleaner out thoroughly, as you need to remove the odors, salts, and acids from sweat, dead skin cells and dirt. Use an odor spray to control smells.
Occasionally, you may need to strip any wax or another chemical buildup as it accumulates. You'll notice it's time when there's too much wax or other compounds used for treatment to get the boot totally clean.
In this instance, insert shoe trees and use a hair dryer or heat gun to heat the wax and other chemicals until they become liquid. Wipe everything away with a clean cloth, and gently clean the boots until all dirt and other detritus is cleared away.
After that, apply a liberal amount of conditioner such as Nicks boot oil. You may need to apply several treatments over the course of a day or two until the leather softens so the cracks begin to go away, and the leather feels soft to the touch.
Remember, if you take regular care of your boots, it will keep them feeling good for longer. If you intend on rebuilding a pair of work boots a time or two, it will be long before the first and between the first and second. Take care of your boots and they will take care of you.