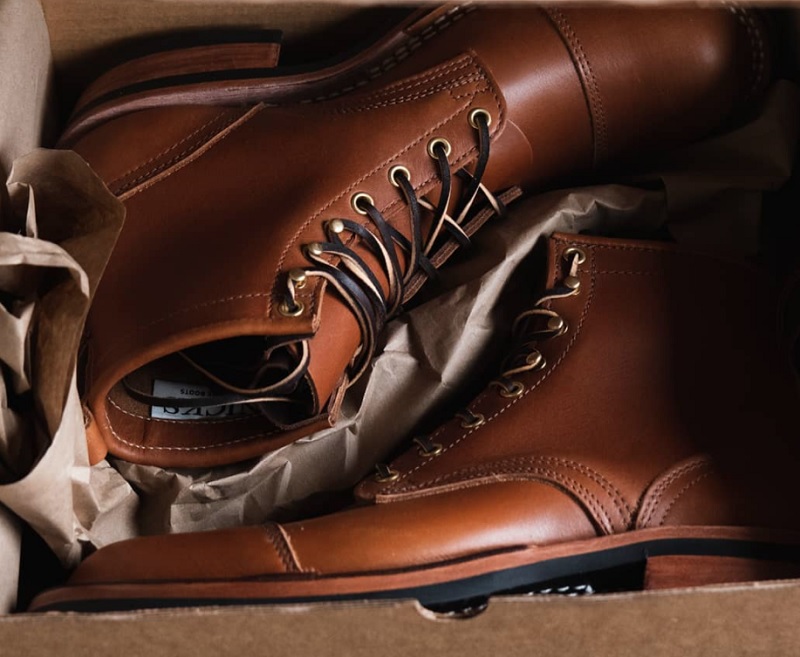 Boots are perfectly fine for business casual dress. In fact, the right pair can even be worn with business formal dress if you style them correctly.
Granted, a person might counter that if you work in the kind of office where such things are noticed and people actually say something about it...you probably need a different job, and there's something to be said for that.
However, some people wonder where a pair of casual boots fits into common office dress codes, so let's flesh this out a little more.
Just About Any Casual Boots Are Fine For Business Casual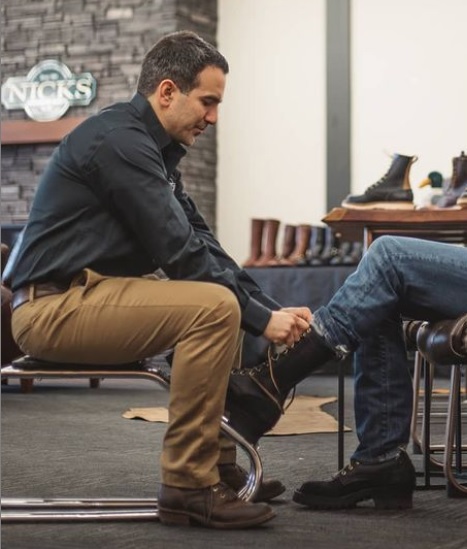 Business casual means a person can wear rather normal clothes, but just has to look somewhat presentable. A pair of casual boots isn't going to violate most "business casual" dress codes, unless the dress code in question is incredibly strict and specific.
After all, it's not as if the Office of Weights and Measures maintains a standard on what is or isn't "business casual;" every employer is free to set their own policy on just what that means for them.
Think of it like this:
Your boots are going to be mostly covered by the cuffs of your jeans, khakis or whatever style of pants you wear to the office, so all that's going to be visible is the vamp, the toe and the heel.
Look at a lot of casual boots, and they don't really look much different from a pair of typical leather shoes, except possibly for the sole and a taller heel in some cases.
So if a decent pair of leather shoes is fine, a decent pair of casual boots is fine too. You could even wear a pair of leather combat boots and no one would be the wiser.
And they'd look great, too!
So unless you're buying boots from Hot Topic or something… a pair of leather work boots is going to be fine in the business casual environment. Your feet might be dying by lunch, though!
But what about more formal dress codes? Is a pair of casual boots still acceptable with a more formal dress code?
Casual Boots Can Still Work With Business Formal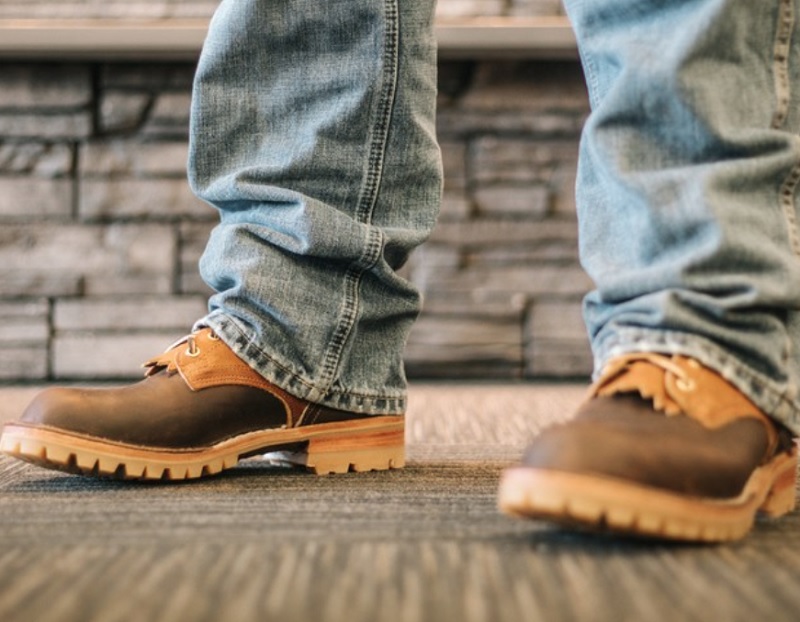 So long as you're wearing a pair of casual boots that aren't too dirty or rugged, a pair of great looking heritage boots work perfectly with business formal attire.
Capped toes and low heel blocks, staples of dress shoes, are found on many popular models of Nicksfashion boots and therefore work wonderfully with a suit.
Bear in mind, though, that this is a matter of opinion more than anything. Look at how people dress these days and you'll see sneakers paired with suits all the time.
In some parts of the country, cowboy boots are common with formal wear and as such, a pair of packer boots work because that boot style has the pointed toe and tall, rounded heel of cowboy boots.
And hey, bolo ties can really bring an outfit together.
In other words, what's appropriate or not appropriate for business formal is in the eye of the beholder. That being said, the closer your boots are in appearance to a dress shoe, the less it matters as it looks just like the "right" thing to wear.
Then again, no one can really say a logger heel looks wrong.
As forto color, here different people will again disagree. A great pair of brown leather boots looks amazing with a navy suit. Oxblood works well with black. And, of course, black boots work with just about everything.
However, if you're going to wear casual boots with business formal wear, a good polish is definitely recommended.
A Great Pair Of Boots Will Always Look And Feel Great
Whether you're concerned with a dress code or not, a great pair of casual or heritage boots is still a great investment. A pair of great boots or shoes will look good and should feel good to wear.
Putting your feet into a pair of boots that look great and are comfortable to wear is going to make you feel good about buying them and wearing them.
Quality of construction also means that they'll last a lot longer than typical department store shoes, and far less frequent replacement...or even no replacement at all.
A well-built pair of fashion boots or shoes can be resoled in perpetuity; at worst, you may need to rebuild the footbed as the shoes you take to the office will take a lot less of a beating than a pair of boots that a firefighter wears on the firelinefireground or a logger wears on a mountain.
Invest in quality, and it'll pay dividends in the quality and enjoyment of owning them.you'll get back dividends in length and pride of ownership.