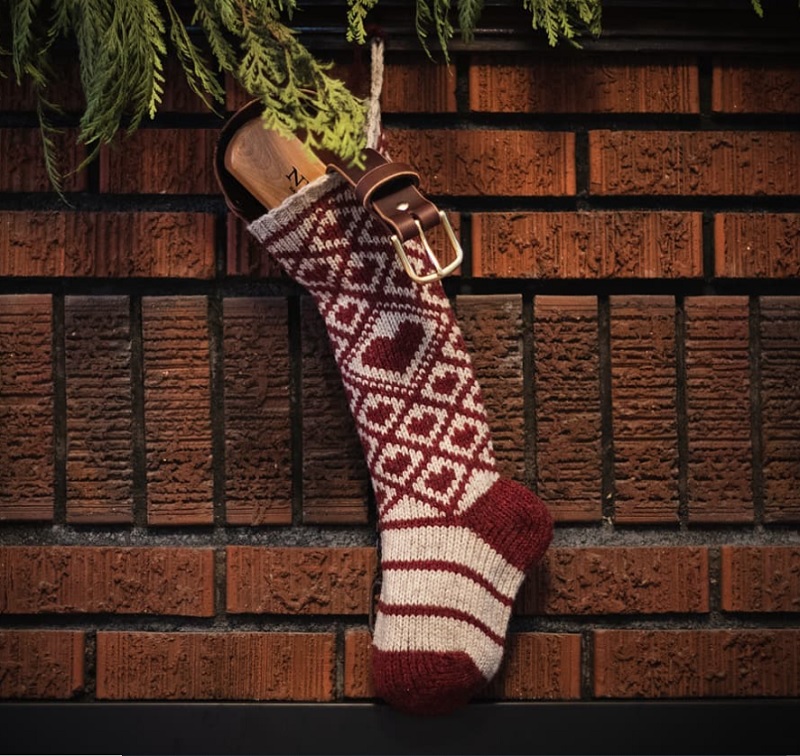 If you're looking for stocking stuffers, boot care accessories happen to be great picks if there's someone in your life that wears work boots everyday or happens to appreciate and wear high-quality leather footwear.
If you happen to wear work boots everyday, or happen to appreciate and wear high-quality leather shoes or boots, these are also great things to have around. Remember, leather needs to be cared for to keep it in good working condition.
What are some great boot care picks for a stocking stuffer? Here are 6 excellent options.
Saddle Soap, The Foundation Of Good Boot Care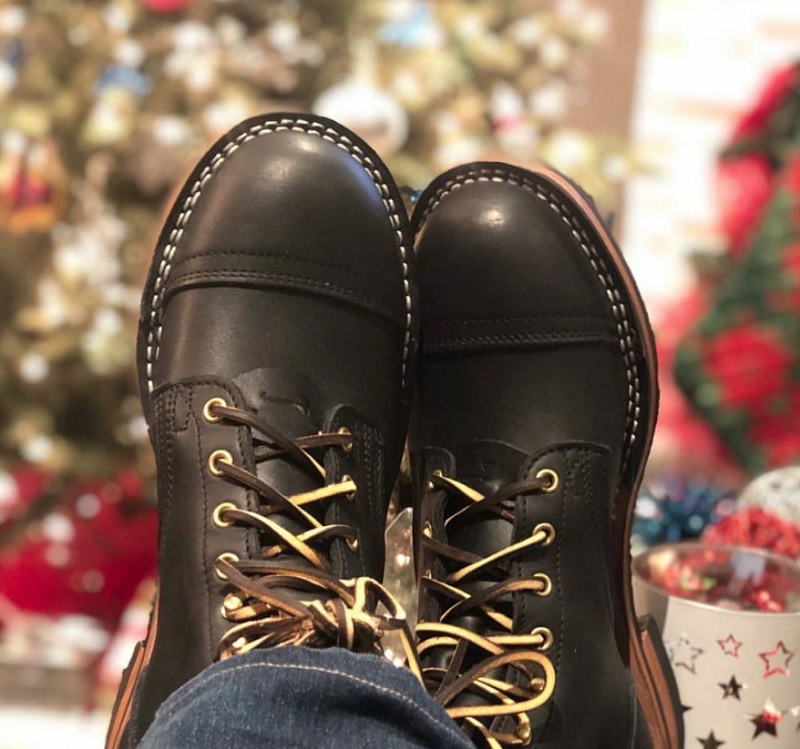 One of the essentials for boot care or leather shoe care is saddle soap. Saddle soap, if you're unfamiliar, is a cleaning compound used for cleaning leather goods. Like any soap, you work up a lather and clean your boots or shoes after getting major dirt, dust and other debris off.
Cleaning boots or shoes with saddle soap is one of the cornerstones of good boot care and shoe care.
Cedar Shoe Trees And/Or Boot Trees
One of the most easily overlooked boot care and shoe care accessories is cedar shoe trees. There are boot trees as well, so you can get them for work boots just as you can for a pair of fine dress shoes.
Shoe trees do two jobs simultaneously. First, they preserve the shape of the toe box by keeping it from collapsing after use. Second, cedar is porous and antimicrobial; it soaks up sweat and moisture and keeps odors and fungus at bay.
When not being worn, it's a best practice to place them inside quality leather shoes or boots to keep them in top condition.
A Great Pair Of Boot Socks
Socks are a vital link in the chain of foot comfort, so a great pair of boot socks is definitely a solid gift.
Sure, everyone appreciates a package full of socks...but quality socks will REALLY be appreciated. They keep your feet more comfortable, drier, and warmer in cold weather. Reinforced heels and toes also help cushion the foot while walking around.
A Gift Card Towards A Resole, Rebuild Or Their Next Pair
Quality boots and shoes aren't cheap, so a really solid stocking stuffer is a gift card towards their next pair of boots, a resole or rebuild makes a great stocking stuffer.
Boot Grease To Keep Their Boots In Good Condition
Besides cleaning, another essential for boot care is a leather preservative such as a high-quality boot grease.
Boot grease is a more viscous oil, typically a blend of beeswax and other compounds such as pine tar, paraffin wax or better yet propolis, depending on the brand. The compound, massaged into the leather, hydrates and protects to keep leather products in peak condition.
Boot grease also helps to waterproof leather and protect it, which is essential for people who work in hard trades that subject their footwear to caustic or otherwise nasty chemicals, dirt, mud and grime.
Even casual boots benefit from its use, so it makes a great stocking stuffer for anyone who wears quality leather shoes or boots regularly.
A Horsehair Brush To Keep Them Clean
One of the best cleaning tools for boots or leather shoes is a good horsehair brush, which helps take dirt and mud and other caked-on debris off the boot for cleaning. It's also an essential for polishing, if you polish your boots or shoes.
You could get one of the brushes found in your typical department store, or get a higher-quality model. After all, if you're going to invest in quality boots or shoes, you might as well invest in quality care products as well.