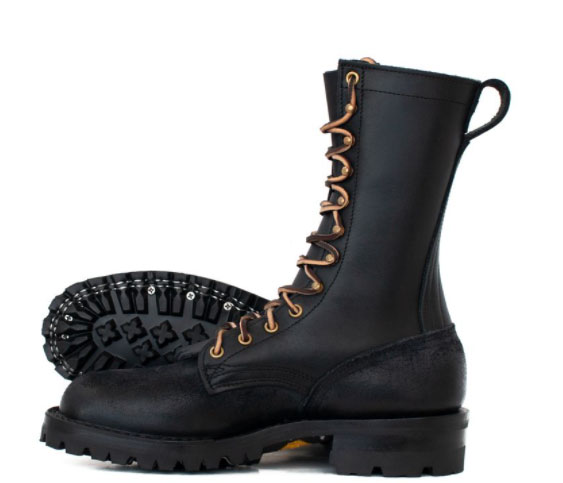 If you ask actual wildland firefighters, you'll get some different opinions about which is the best wildland firefighter boots. Everyone has their own preferences, good experiences with some and not with others and so on…
...but what you'll also hear is that the best wildland firefighter boots usually have a number of things in common.
The qualities and attributes of quality wildland fire boots, just like quality work boots or any practical footwear, are what you need to look for if you need to purchase a pair for work. If you need to stake your life on your equipment, invest in what's proven to work.
Wildland Firefighter Boots Have To Meet NFPA Standards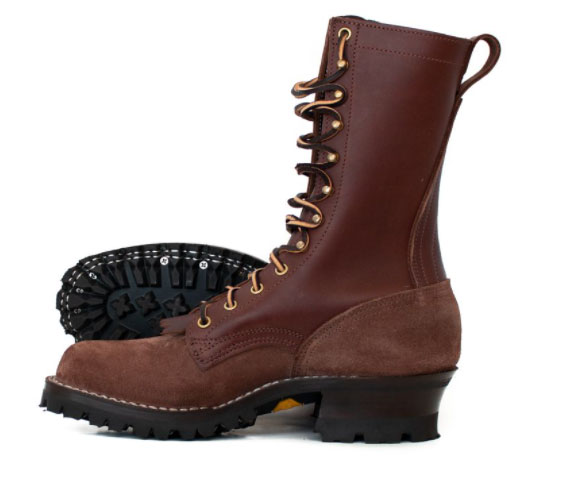 The National Fire Protection Agency boot standards outline the design, materials and other specifications for fire boots, including those for wildland firefighting.
Wildland fire boots must:
Be at least 8 inches tall from the heel to the top of the boot.
They must lace; they cannot be pull-on.
The stitching and sole have to be melt-resistant.
The sole has to be a lug design.
A number of occupations, including firefighting, have standards and specifications for personal protective equipment including footwear. If your equipment doesn't meet those standards, you can get seriously injured...or worse.
It's not even an option to not have NFPA-standard gear; you will get sent home for not having the right equipment because you will be a liability on the fire ground.
So make sure you start with NFPA-certified fire boots. If you're averse because you find these boots uncomfortable, you'll have to invest in made to order fire boots, and it is well worth the cost.
Durable Construction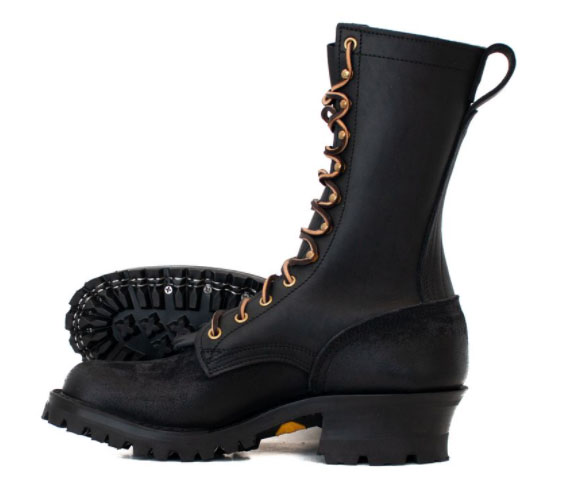 Seasoned professionals in any endeavor tend to use particular brands of tools or equipment, because they're proven to work. Experienced firefighters tend to wear one of a few brands of boots on the fireground for the same reason.
If you ask some of the older, more experienced firefighters what brand of boots they tend to buy, chances are you're going to only hear a few names, all of which are proven by decades of use in the trade.
There are few occupations as demanding as wildland firefighting. Your gear has to be able to take the abuse.
The brands, makes and models that are well-established with wildland fire departments typically have hard-won reputations for durability, so long as they are maintained and rebuilt or resoled when needed.
Firefighting wears hard on equipment, including on boots, so resoling and replacing components has to be expected. What you don't want is things like the soles separating or the stitching coming undone at any point, which doesn't tend to happen with quality fire boots.
Designed To Do The Hardest Job On Earth
Quality fire boots tend to have some common design cues between them, and for good reason. It's what's proven to work for people who have one of the hardest, most dangerous jobs on the planet.
Wildland fire boots will typically have more material in the heel. That gives the foot more stability in rough terrain but also provides support for carrying equipment, like the standard backpack (usually about 20 lbs) plus any additional tools like pulaskis, chingaderas or chainsaws.
Some people prefer a tall logger-style heel, others prefer a lower heel profile. Whichever your preference might be, pick a boot that has enough material in the heel to provide the support you need.
You also need a boot that's constructed correctly. There are some amazing cementing compounds out there, but a stitched boot is almost always going to stand up to use and abuse a lot better.
Losing traction is not an option, which is why lug soles are mandatory. The classic Vibram lug is the gold standard for maintaining traction in rough terrain, so you want to look for a boot that has a Vibram Red X or comparable heat-resistant sole.
While some people prefer taller boot heights, an 8- or 10-inch boot gives you the best of both worlds between comfort and lower leg protection. Taller boot heights can chafe at the calf, so an 8-inch or 10-inch boot is your best bet.
Wildland Firefighter Boots Also Have To Be Comfortable
What's also critical for wildland firefighter boots is that they're comfortable.
You're going to be on your feet for 12 hours at a time or longer. Tired or sore feet are going to make you miserable, so make sure you invest in a pair of boots that won't.
A lot of heel pain is caused by a lack of support in the arch. So make sure your boots have the support you need in the arch of the foot based on the shape of your feet. You can either use inserts or better yet get fitted for a pair of custom boots based on your measurements.
The best wildland firefighter boots usually have those attributes in common. They're made to NFPA specification. They're durable enough to handle the abuse of fire season, made to function as they should, and are comfortable enough to wear all day without issue.