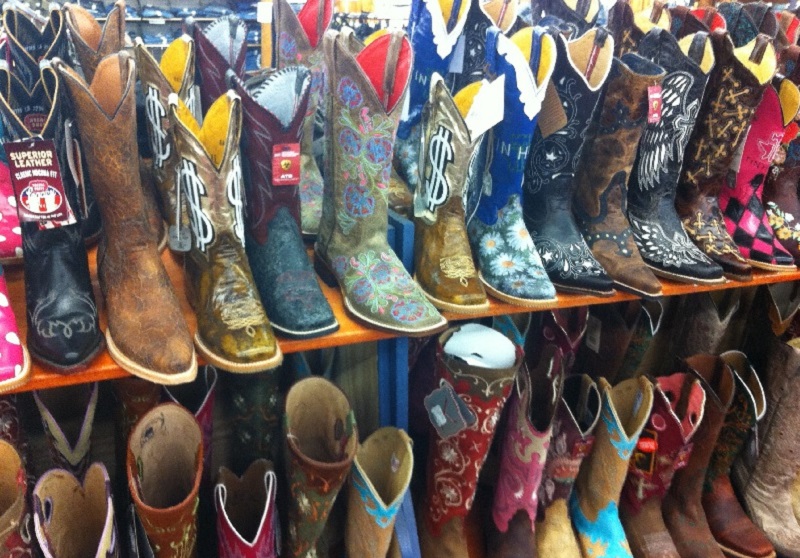 You might have heard various casual and work boot designs referred to as "roper boots," including both pull-on and laced boots for a variety of purposes. Some people get work boots in this design and others are clearly more of the cowboy boot variety.
Much like packer boots, it's a format for leather boots though unlike packer boots, the term is applied a little more loosely.
What are they?
What Are Roper Boots?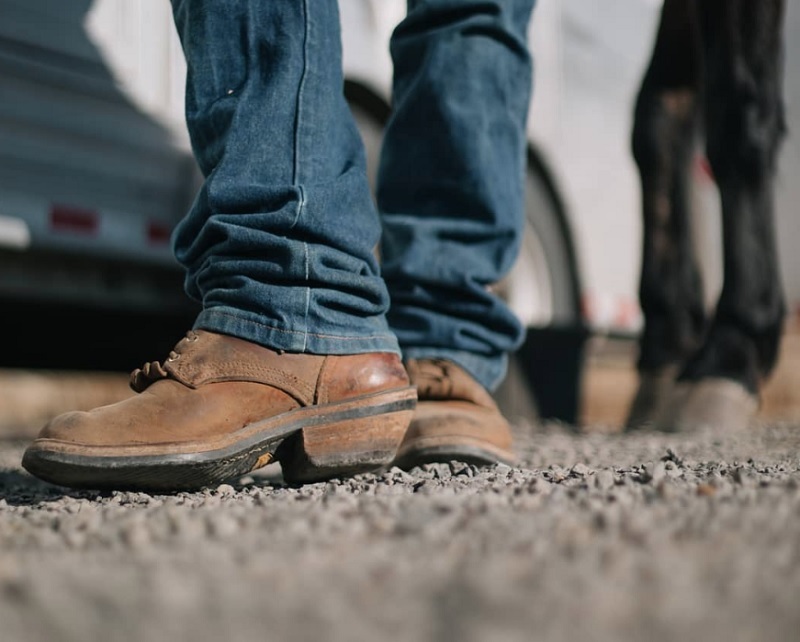 Roper boots are a somewhat loose description for any pair of boots with two definitive features. The term is applied to obvious pull-on boots such as those made by Justin's or Ariat, but also to lace-up work boots.
The definining characteristics?
A narrow toe box, much like a packer or cowboy boot, but with a lower-rise straight heel as opposed to the raised, rounded heel of cowboy boots.
They're called "roper boots" as they are presumably worn or designed for people who work with cattle or livestock who spend a little less time on horseback. The idea, one supposes, is that the wearer is going to spend more time on their feet than in the saddle as they have to dismount and perform various chores or may have to dismount more quickly, which the raised heel of a cowboy boot doesn't always make easy.
In some cases, a pair of roper boots will have a more aggressive tread than cowboy boots though this varies from manufacturer to manufacturer. In some cases, "roper boots" are literally just cowboy boots with a straight heel and in others they appear to be packer boots with a straight heel.
In either case, it adds up to the same things: a boot with obvious Western flair, but lacking the raised heel making them a little lighter and usually a little more comfortable, especially for people who don't prefer a raised heel on their work boots.
That actually makes this boot style very popular for people in some trades, including both lace-up AND pull-on styles. A lot of residential construction workers and other tradesmen prefer them due to a less plodding footfall than logger-style boots have in a more urban or suburban environment as well as the Western appearance.
Functional, but also a little stylish. Nobody says you can't like how your work boots look!
Does Nicks Handmade Boots Make Roper Boots?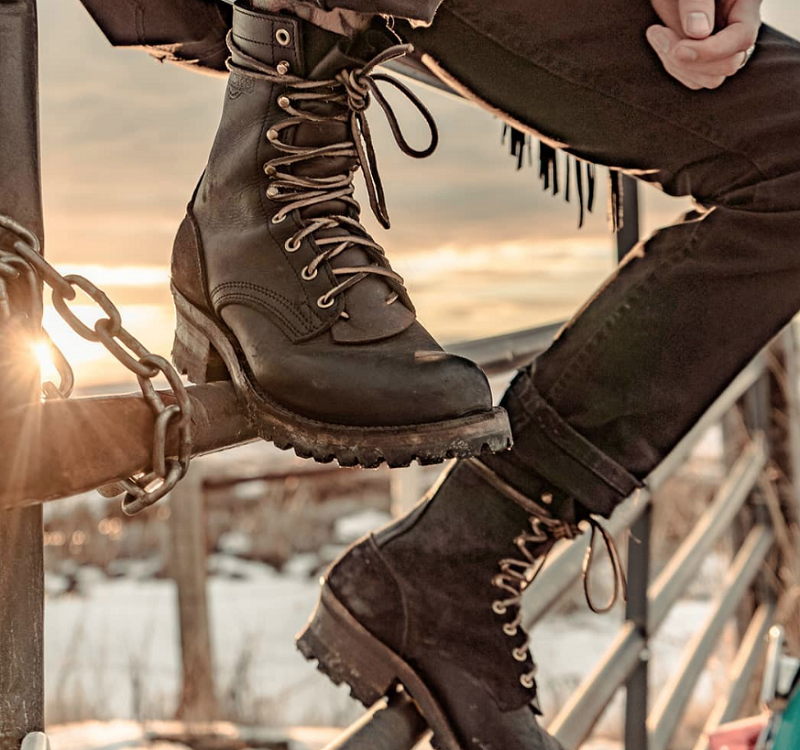 Yes! Nicks Handmade Boots does make what would be considered roper boots, as we offer work boots with narrower toe boxes for that Western flair or for people who actually do work on horseback and still need a solid pair of workboots, as well as a lower heel profile for those who prefer them.
Our Ranger boots with the moderate arch have a lower heel profile than the standard Ranger boots, which have our logger heel, and a narrow toe box, which would certainly make them roper-style boots.
We offer work boots in a number of styles to match what our customers want, and of course our boots can be made to order for even more customization. If you're investing in a pair of custom work boots, you should get what you want...as well as a great pair of boots.