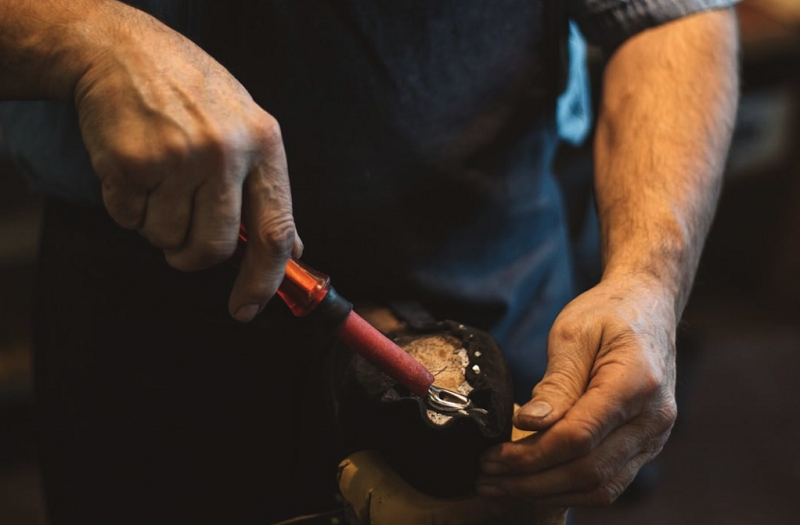 What are Custom Made to Order Work Boots?
When buying handmade boots, you might assume that they are all made to order. At Nicks, however, we distinguish between the boots we've designed ourselves and the ones where you can select features to fit your unique needs. When purchasing boots online, you'll notice that each product has two different options: the standard configuration and the made to order one. For example, you can select The BuilderPro or TheBuilderPro-Made to Order under our serious work boots category. So what's the difference?
It Doesn't Have to Do With the Fit
At Nicks, providing you with the correct fit is our number one priority. Whether you purchase one of our standard configuration boots or decide to go with the made to order option, we'll ensure that your boots are designed to mold to your feet, not the other way around. We believe in taking the time to get to know your feet and size your boots perfectly. That's why we'll spend over an hour with you in the store to guarantee that your work boots will provide you with the maximum comfort and stability for the long haul.
We also offer a custom fit option for people with special medical needs or foot abnormalities such as bunions and hammertoes. Around thirty years ago, nearly every order was a custom fit, meaning we'd tailor-make a last (the 3D mold which we use to construct the boot) for each individual customer. Now, however, we have a collection of over 2,000-foot shapes and sizes, so most people will fit into a last already on hand. Lots of times a customer may need a different last for each foot, but we still don't consider this a custom fit. If distance prevents you from visiting our local store, completing our fit sheet and trying on a pair of sample boots will help us determine which last will work best for you or if you need a customized size.
It's Not About the Quality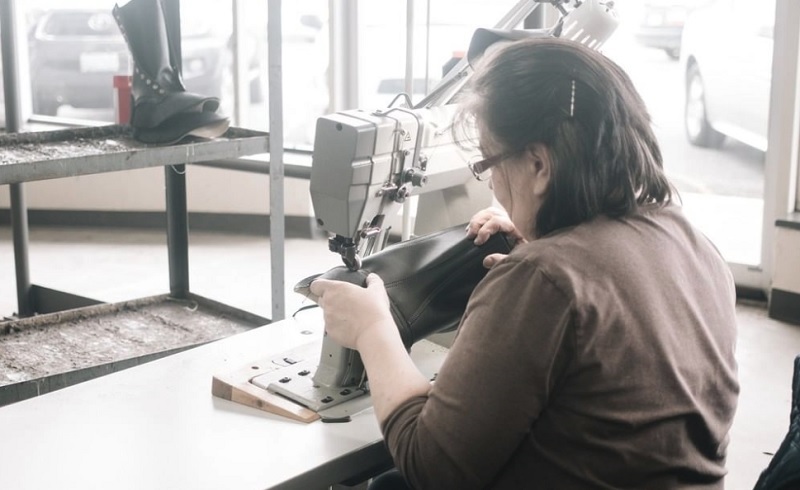 Just as the difference between made to order boots and a standard configuration isn't about the quality of the boots' fit, neither is it about the quality of the boots' construction. We handcraft your leather boots just for you. Our standard configuration boots aren't pre-made or pieced together by robots in an assembly line. Though the majority of footwear has been mass-produced since the Industrial Revolution in the 1800s, the higher speed and lower cost of mechanization don't compensate for the corresponding loss in craft and quality. We believe that handmaking and rebuilding boots are a tradition worth preserving. We're bootmakers and cobblers, artists, craftsmen. Both our standardized styles and are made to order boots are cut, molded, hammered, and sewn with care one boot at a time, every time.
Why Choose Made to Order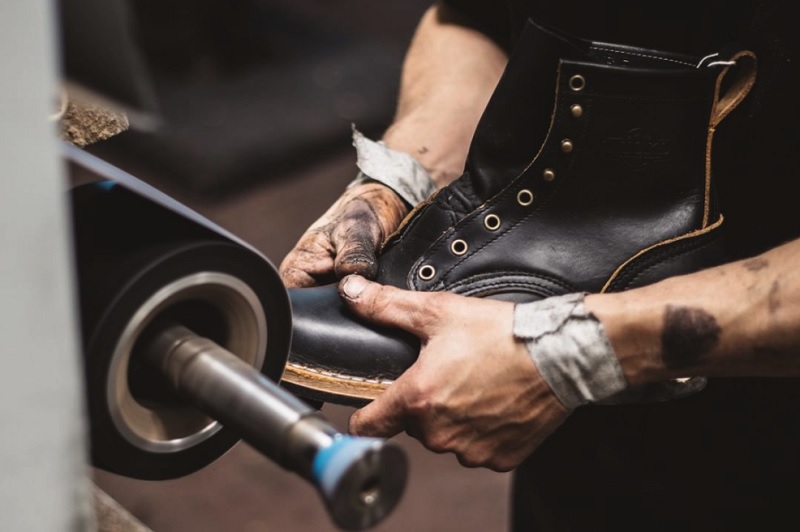 The option of made to order boots gives you the freedom to decide almost every detail of your boots' construction—from the height of the boot to the color of the edge dressing. Some features may be based on your occupational needs. Does your employer require an ASTM certified safety toe? Then you may want to add a steel or composite toe box to your boot. Are you climbing poles, standing on ladders, or doing a lot of shoveling? A lineman shank will add extra support and stability to your arch as your going about your job.
Other choices may be more cosmetic and style-based. Do you want two-toning? Or a specific inking color? Made to order allows you to pick the color and texture of each piece of leather on your boots for a truly bespoke product.
That being said, the made to order option isn't for everyone. If it's your first time buying a Nicks boot, we encourage you to start with one of our standard boots, which have the best leather choice, build, inking, and heel profile for that style. After we get your fit dialed in and you have the chance to break in and experience the comfort of your work boots, then it's safer to purchase a made to order as your second pair. Either way, whether you choose a ready-to-go boot that won't disappoint or a more personalized product, we'll craft it with the attention to detail that ensures it'll protect your feet for years to come.