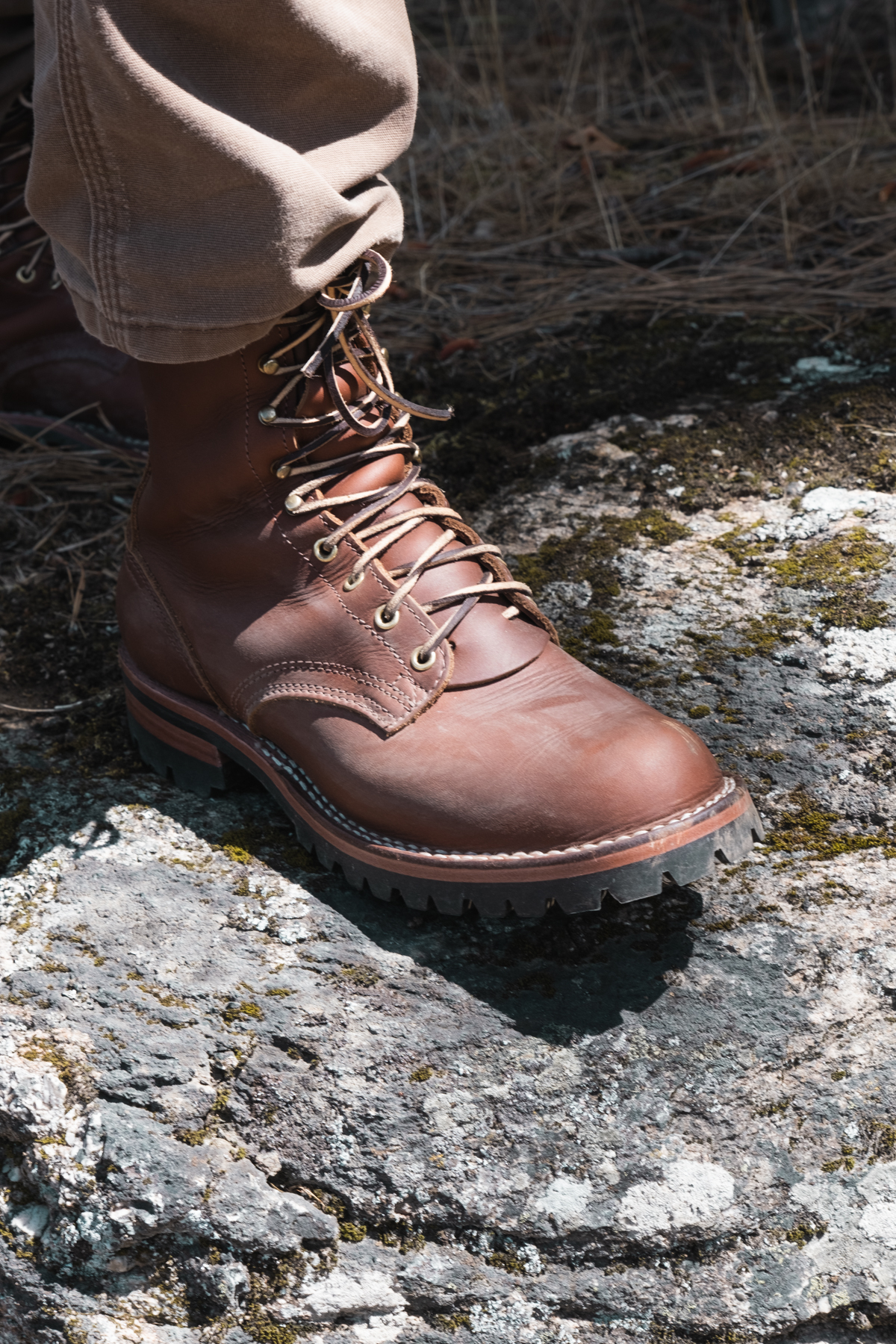 Work boots are absolutely good for hiking. Not only that, some work boots are better for hiking than a lot of hiking boots. Classic hiking boots and a lot of work boots are almost identical.
But...it also depends on what kind of hiking you're doing. There are some instances where you're going to be better off with a purpose-made pair...but those are some fairly rare circumstances.
So let's talk about what separates a pair of work boots and modern hiking boots.
Can Work Boots Be Used For Hiking?
The modern hiking boot is made to be lightweight, with a synthetic textile upper (usually lots of mesh) with a cemented rubber sole. The boot is literally glued together.
Yes, even some very, very expensive hiking boots are made this way. Name a high-end brand, and that's how they do it.
Typical work boots, even a lot of lower- to mid-shelf priced ones, are made a little bit stronger. It isn't hard to find a pair of work boots for less than $150 that are Goodyear welted, with a Vibram or Vibram clone lug sole or lug-type sole, with a leather upper.
The sole is usually glued on, but the rest of the boot is stitched together.
Why that makes a difference is leather work boots are mechanically bonded as well as glued, but modern hiking boots are entirely put together with cement.
Now, glue can be strong; epoxies can be stronger than poor-quality welding. Hiking boot soles can range from soft rubber for greater grip to harder rubber for more durability, depending on who makes them.
Whoa, whoa, whoa. Getting into the minutiae of shoe construction is great, but what does this mean for you?
A welted boot has a stronger construction, holding together for longer. If the glue holding the footbed together starts to let go, a pair of cemented boots is toast. Period. You can "shoe goo" for a while, but it's just putting off the inevitable.
Typical work boots also have more material in the heel, which is pretty important when you're carrying a pack. Lightweight and minimalist is great until 40 to 70 pounds (or more) is added to what your weight is; then you need a bit more under the heel.
Not that there aren't hiking boots that have sufficient material for carrying a ruck, but work boots typically have more. Since the modern hiking boot is closer to an athletic shoe, another critical area many are lacking in is arch support. Quality work boots do not.
Put it like this: let's say you had to drive across the Mojave desert. Would you rather drive a Miata or a Toyota pickup?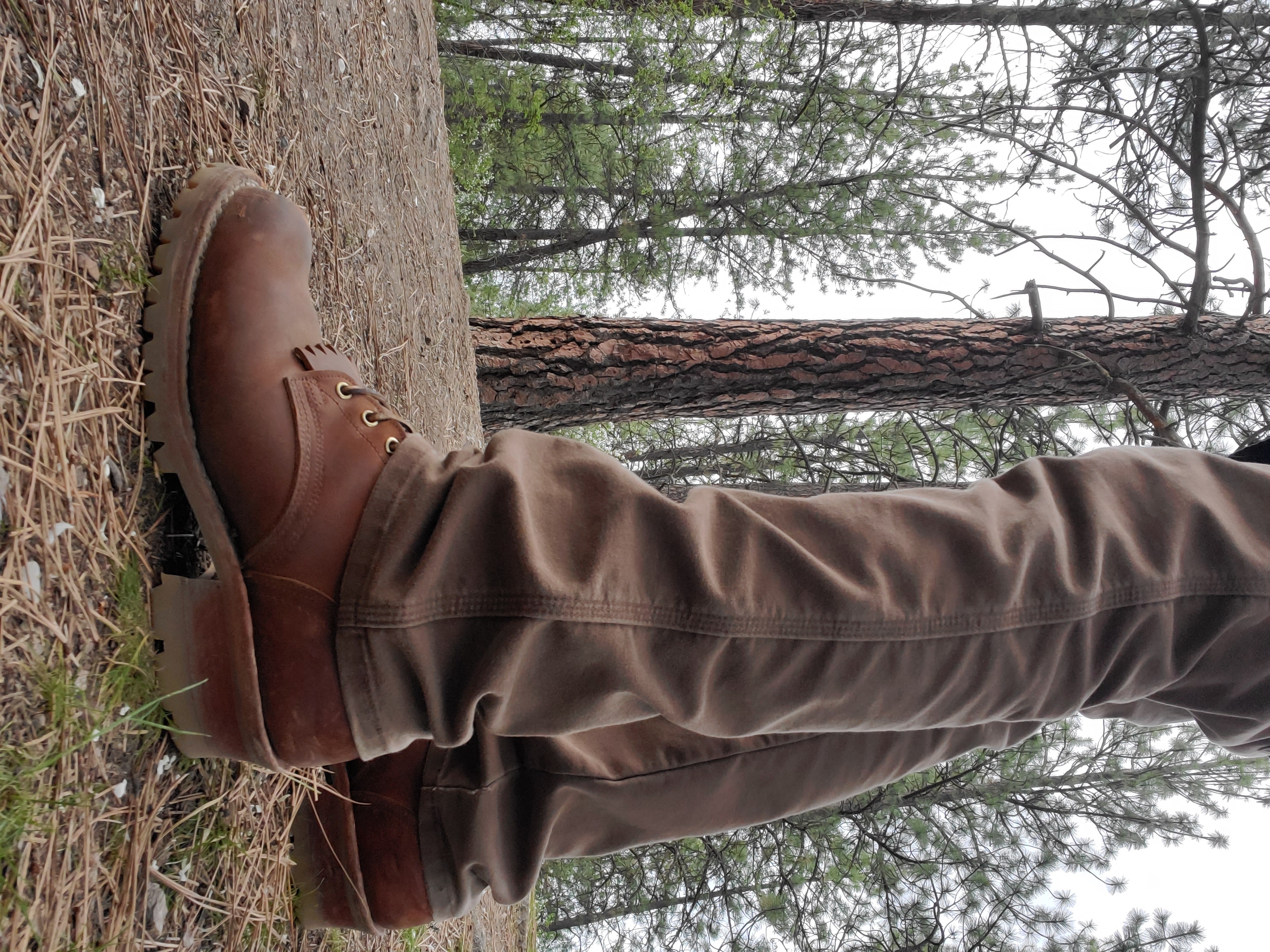 Where Hiking Boots Have Some Advantages
However, credit where it's due in that your modern hiking boot does have some elements in their favor.
Modern hiking boots have synthetic uppers and rubber caps that seal the footbed very well against the elements. GoreTex uppers breathe very well and are one of the better waterproof materials. Breathable mesh does allow for a good amount of airflow, so they can be quite comfortable in that regard.
Another feature of hiking boots is they allow for drainage if your feet and boots get submerged in water, which is important. You don't want to be walking around with your feet sloshing.
There's a reason this type of footwear diverged from more typical outdoor boot designs; those are features people wanted! And it's also not the case that you absolutely need X or Y or else you're doomed to explode the second you go past the trailhead.
A lighter, more breathable boot is going to be a little more comfortable in hot weather. A boot made of synthetic materials is going to stand up to rain or snow better than a leather boot. The US military switched from leather boots to jungle boots for good reason.
It's also the case that you don't want too heavy a boot for long backpacking trips. Heavier boots means more weight which means more work your legs have to do; ounces equal pounds and pounds equal pain.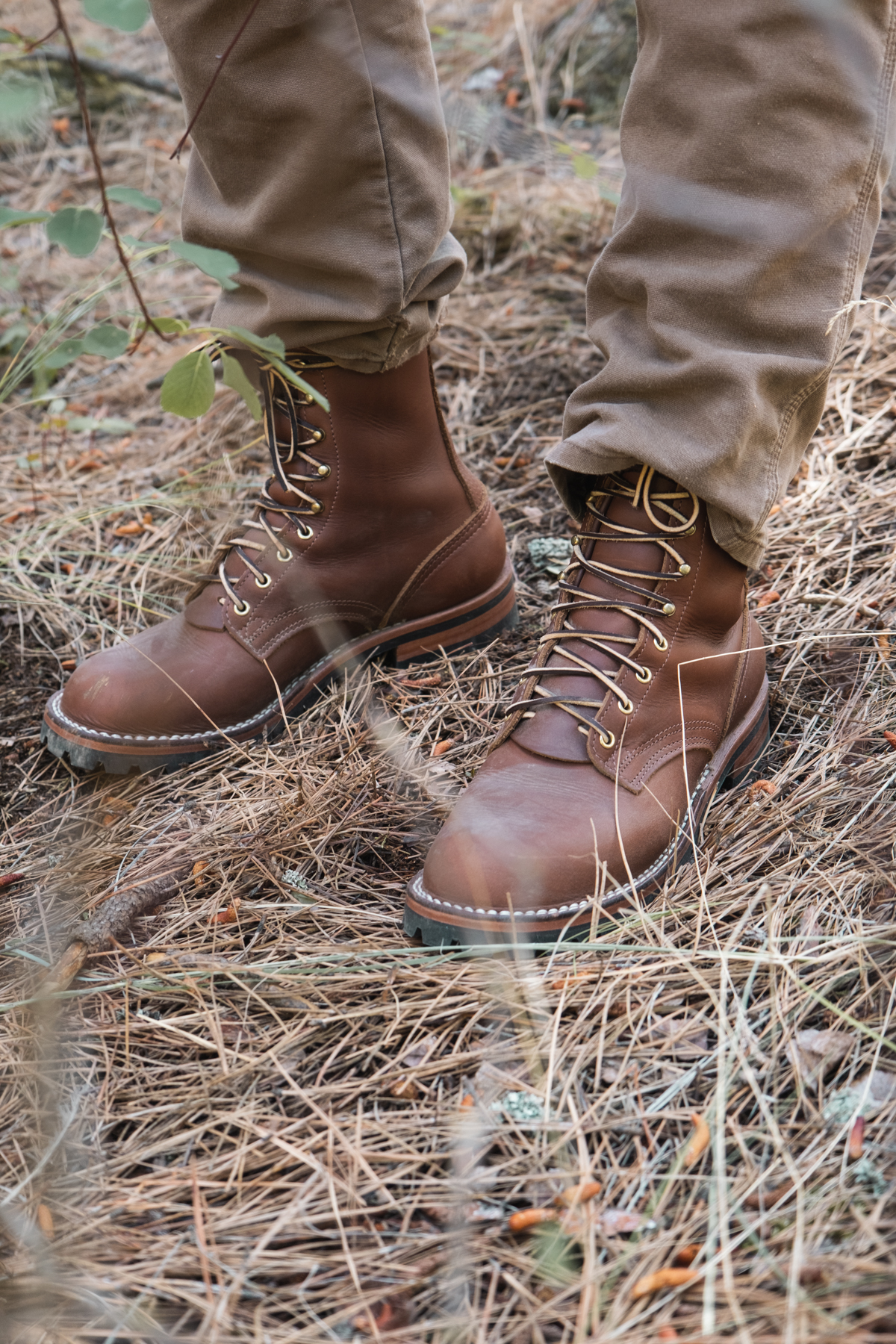 Work Boots Are Great For Hiking...In The Right Circumstances
When it comes to outdoor footwear, there isn't one particular boot design or type that's the best for everything. There are plenty that work for darn near anything, but nothing is perfect for everything.
A quality pair of leather work boots will be good for hiking. Your feet will be well supported, you'll have plenty of traction and you can throw a pack on with no real problems. However, heavy-duty leather boots aren't as comfortable as lighter, more breathable fabrics in hot weather, heavy boots are still heavy on multi-day hiking treks and synthetic materials are a bit better at keeping water out.
But...if you wanted a pair of boots that looked amazing in the office, but can still take you over your favorite trail on the weekend? That's something that typical hiking boots don't do.
If you wanted a pair of boots that will last for years if not decades...glued soles don't do that very well. Stitched boots are made to.
And let's be honest. There's nothing like the smell of leather.