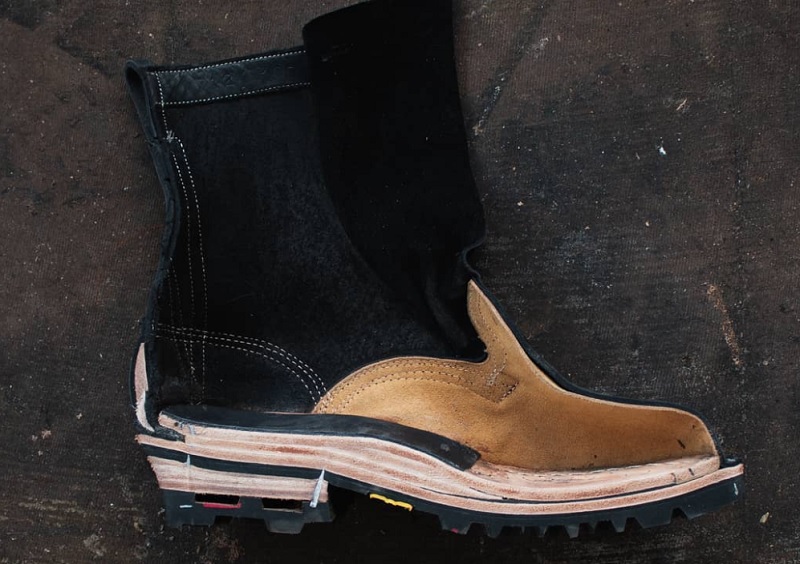 Let's talk about the shank, and why it's an important feature in work boots. Snicker if you must when it comes to any colloquial uses of the word, but it's actually one of the most simple but also vital components of working footwear.
The shank is the spine of the sole structure, so everything that has to do with the bottom of the foot and how your boot interacts with it is impacted by the shank in your boots. This is also one of the features that sets Nick's boots apart from so many others on the market.
So let's start with what the shank actually is.
What's The Shank In Leather Boots?
The shank is a piece of material that sits between the insole, the upper and the midsole, forming essentially the spine of the sole of the boot. The upper, insole and midsole are stitched to the outsole structure, creating your pair of boots.
The shank is like the beams that hold a building together in that all the other pieces are either attached to it or are reinforced by it, creating the structure as well as the rigidity for it to all hold together.
Why Does The Shank Matter In Work Boots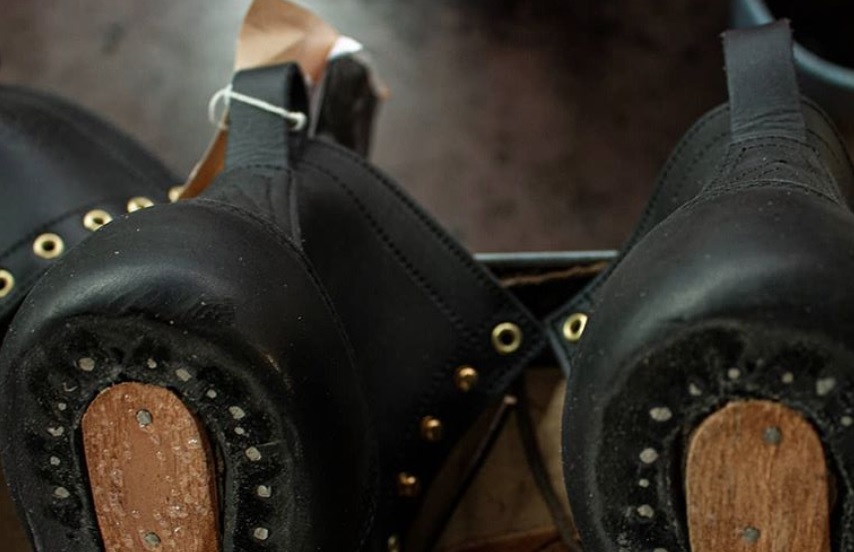 Besides the structural aspects, the shank also plays a critical role in foot support.
Without a strong shank, the boot will flex far more than it should. In a pair of comfortable athletic shoes, this is desirable. The foot may need to flex for sports or workouts, depending on what you're doing, or you just might want a nice, light shoe that's comfortable to wear.
However, if you're walking on concrete or uneven ground, or going up ladders all day you want the boot to be as rigid as possible. This provides shock protection so the bones of your feet aren't subject to excess vibration or abrasion.
For walking on uneven terrain, either as a wildland firefighter, logger or otherwise working in an undeveloped or wilderness area, that support is critical to be able to walk over the broken ground and still maintain good traction and posture.
The Shank Is Where So Many Outdoor And Work Boots Fall Apart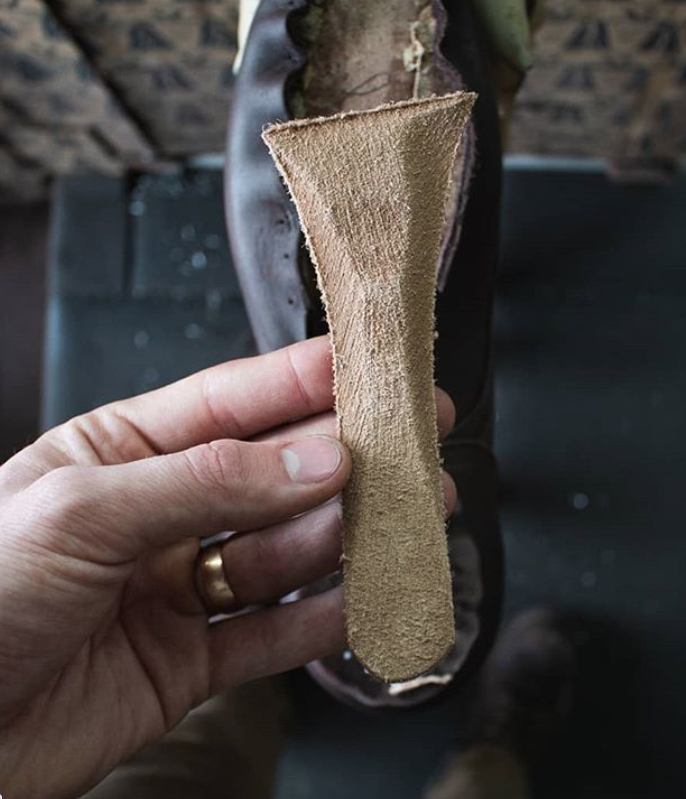 The shank is usually the weakest link in many outdoor boots and work boots of less than the utmost of quality. Poor materials or a manufacturer that just doesn't make their products to last will result in a boot that has far too much "give" in the shank.
For an outdoorsman who really only wears his boots in a comfortable deer stand or just hikes well-maintained trails and without a heavy pack, it doesn't matter too much. To the backcountry hunter or hiker who gets off the popular trails and lives out of a backpack...it means either going through a new pair of boots every season or spending to get quality.
This is also the area where so many other work boots leave much to be desired. Insufficient reinforcement in the shank leads to your boots being too soft to offer the needed support after a few months of wear, and as such you end up buying a new pair every year or possibly multiples as they wear out too quickly, not to mention suffering more in terms of discomfort than you really have to.
That's why spending on a pair of really good work boots is actually a smarter move when it comes to long term expenditures. The build quality plus structural integrity really will add up in your overall experience.
Nick's Handmade Boots Makes Things Right
All that is great, but how does Nick's Handmade Boots differ from all the other boot companies? Among many other features, we use a boot shank in our leather work boots that's made to last and offer incredible support for years to come.
Our boots are made with a stiff leather shank, along with a leather wedge at the arch of the foot for the utmost in support. This is what makes our boots strong enough to tackle the hardest jobs walking on concrete, on the wildland fire ground, in the concrete yard, logging sites, or taking a motorcycle ride that lasts for days on end.
The hard shank and rugged construction that we demand in our hard working products creates a strong, stable platform for the foot. Our boots are made to give you the support you need to keep your feet comfortable, supported and protected while doing the hardest jobs possible, and to keep doing so for years and years to come.
That's one of the many details that go into making a pair of Nick's...and don't into boots that the other guys make.