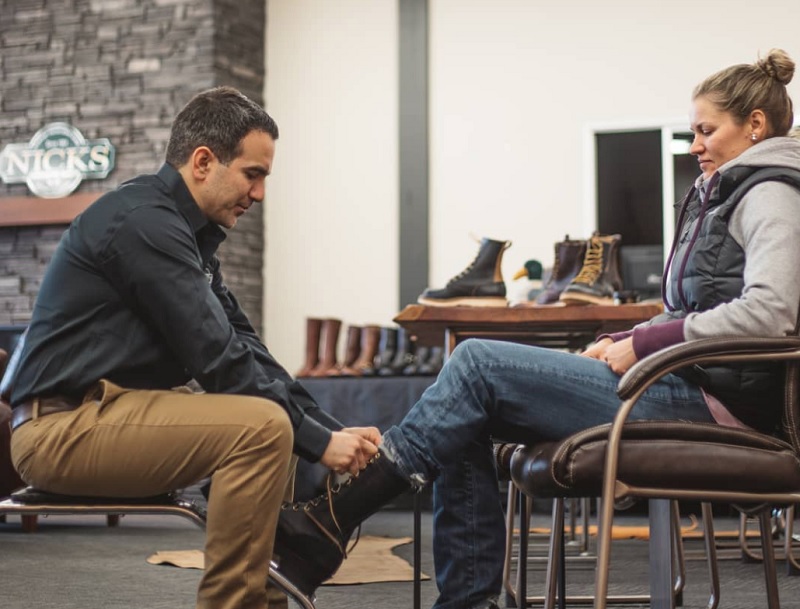 If you're wondering "where can I buy Nick's Boots," the answer is in several places. There is more than one location where you can buy Nick's Handmade Boots, so there are options when it comes to where you purchase them.
If you need to get yourself into a great pair of work boots, we have more than one way to get it done.
Where can you get a pair of Nick's Handmade Boots? Here are your options.
Come To Our Showroom And Get Fitted For Your Leather Boots
The best place, of course, to both see our handmade leather boots in person as well as get fitted for and place an order for a pair of custom boots is to visit our showroom. Our headquarters is, of course, the default location for people to get a pair of our boots as well as where we make every single pair by hand.
In our showroom, you'll see examples of all of our leather boots so you can pick the style that best suits you, from logging to wildland fire to work boots to our motorcycle and heritage boot product lines.
You can be fitted in-person for your pair of boots, and we have our trial models on hand for test-fitting. That way we can get the fit perfect before your boots are made to order.
If you prefer, we also keep a certain amount of stock boots in our showroom if you don't want to wait for your boots to be built. While you may not get the most precise and most perfect fit, all of our customers who have purchased stock boots have been thrilled with them.
Our showroom is located at:
6510 East Sprague Ave
Spokane Valley, WA 99212
If you're in the immediate area, it's well worth the visit. We have had some people make some impressive drives to be fit for our boots (and have reported being the better for it in comfort and fit) and we also offer a fly-in program for employers making bulk purchases for groups of 20 or more employees.
While visiting our showroom is the best way to be fit and ultimately to purchase a pair of our boots, we obviously recognize that not everyone is going to be able to.
Order Work Boots Online Or Over The Phone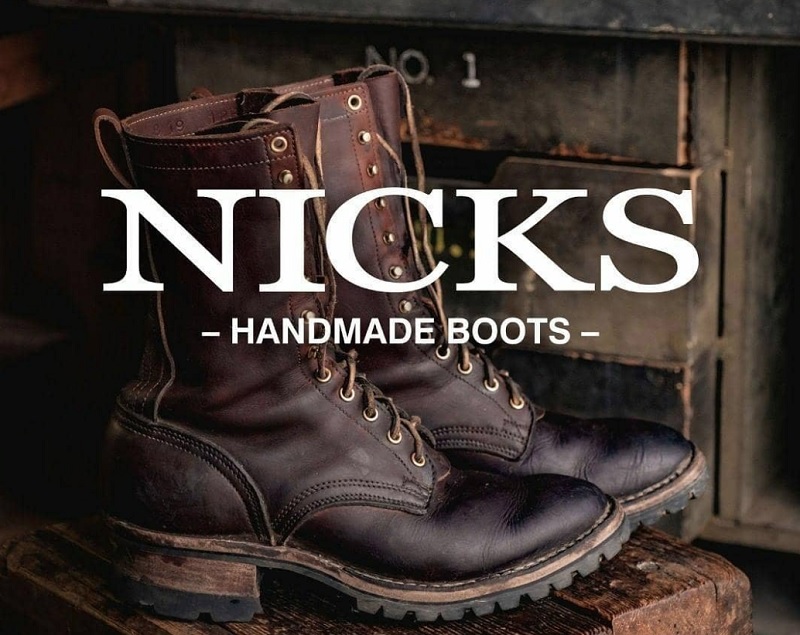 You can also order your work boots online or contact us by sending us a message or calling our customer service line during business hours.
However, doing so is a little more complicated than just buying any old set of footwear IF, that is, you're ordering your boots to order. If you need a custom fit, you'll need to go through our fitting process.
You'll need to take the appropriate measurements to complete a fit sheet and remit that to us.
After we receive the measurements, we'll get started on your boots. We'll send you a try-on pair to try on, made using your sizes and the last that your measurements fit. When you get the try-on boots, we schedule a phone call with you to discuss the fit, and get the fine-tuning we need to complete your custom boot order.
Then we make your boots and send them to you!
Or, alternatively, you can order a pair of boots in your size, though the fit will not be as precise as it could be. We have a selection of in-stock boots, though our full product line is not always available in stock; you may have to wait for your boots to be made if that is the case.
Prefer the in-person experience but can't get to our showroom? That's okay!
There Are Nick's Handmade Boots Dealers That Sell Our Leather Boots Nick's Handmade Boots has a network of dealers, with locations in 10 states. You can see our list of dealers on our boot sizing guide page for precise locations, but our network is limited to our dealers located in AK, CA, CO, ID, MN, MT, NM, OR, WA and WY.
Each of these locations may have some stock on hand, so you may be able to purchase a pair directly. However, the available stock at each location varies, so you may not be able to.
Every one of our dealers can also fill out a fit sheet for you to order a pair of made-to-order leather boots, so you can have that done at each of those locations if that's necessary, or submit an order based on your size and preferences.
You should also be aware that our dealers tend to specialize in a specific area of our product line, so you may only find that they stock or deal in our firefighter boots or work boots.
With that said, you can still see a pair of Nick's Handmade Boots in-person via our dealer network.