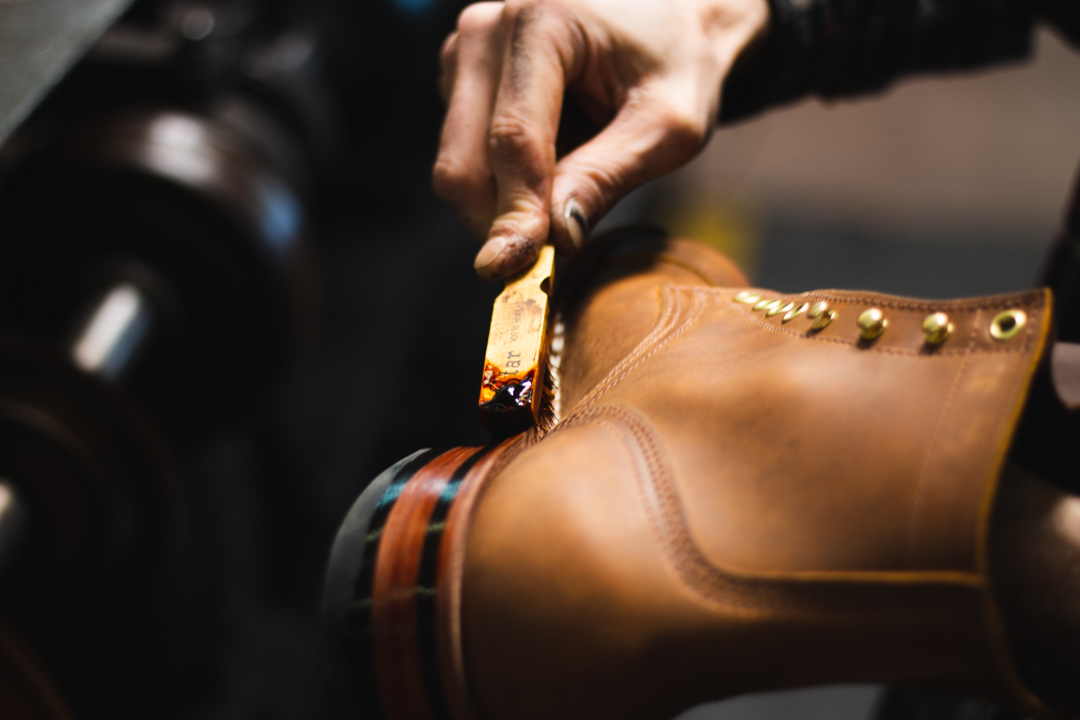 You'll see a lot of leather products and especially leather boots advertised as "oiled leather." It's a very common term, but because it's so generic you might not understand what a fuller meaning of the term actually is.

It's very common material for leather work boots and heritage boot styles, so you might wonder if it's a good material or not.

"Oiled leather" is something of a catch-all term, but it does have a general meaning that's important when it comes to the actual product it describes.
All Leather Is Oiled Leather, But Oiled Leather Is Made A Particular Way
All leather is technically "oiled leather," because all leather gets oiled as part of the tanning process. However, what the term means when you see it in a product description is a leather that has been impregnated with a lot of it!

Part of the finishing process is soaking the hide in oils and waxes for a certain amount of time. That gives the leather its texture and feel in the hand.

Typically, an "oiled leather" means a leather that has soaked in oil as part of the manufacturing process, to the point where somewhere around 10 to 15 percent of the leather by weight is the oil that it's been soaked in. That is what oiled leather is.
There Is No Such Thing As Oil-Tanned Leather
You might see the term "oil-tanned leather," which is a lie. There is no such thing as "oil-tanned leather;" both chrome tanning and vegetable tanning use what's often called a "liquor." Think of it kind of like a pickling or a brine.

Oiled leathers can be vegetable-tanned, chrome-tanned, or can be hybrid-tanned as some leathers get both chrome and vegetable tanning such as Chromexcel. The oil bath is part of the finishing process.

For instance, Latigo leather is a vegetable-tanned leather. What separates it from other vegetable-tanned leathers like harness or bridle leathers is the duration of the oil bath, which gives it the heavier oil content. Bridle and harness leathers get a bath in oils and waxes as well, but are taken out before reaching the same level of saturation.

Either a type of leather has a heavy oil content or it doesn't; the tanning solution used doesn't have anything to do with it.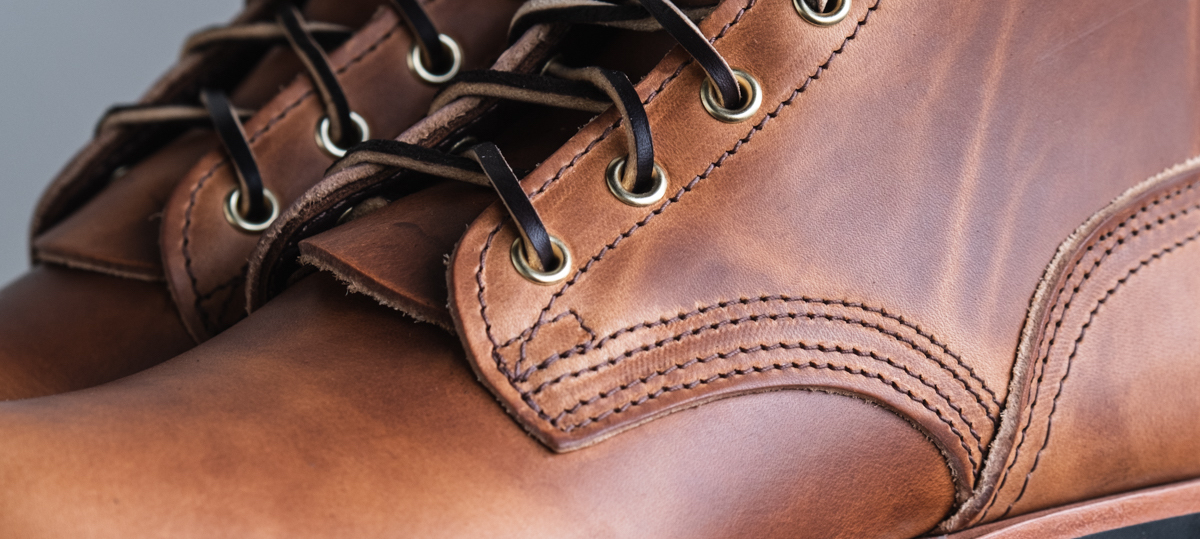 Oiled Leather Is Pull-Up Leather
Ever hear of "pull-up" leather? Oiled leathers are pull-up leathers, including Chromexcel and other brand-name examples.

The "pull-up" effect is when you pinch or touch the surface of the leather and notice it gets lighter, but then darkens again after you let it go. What's happening there is the oils are shearing away from the pressure, but returning after you stop.

What's commonly called an "oiled leather" is a pull-up leather because that's the effect of impregnating the leather with that much oil.
Is Oiled Leather Good?
Oiled leather, depending on the exact leather in question, is some of the best leather for almost any purpose and certainly for footwear. Leather work boots and heritage boots in oiled leathers look great, are easy to care for, and are the easiest to waterproof.

The exact leather that's used makes a difference; a 4 to 5 oz oiled leather is going to make a work boot that's a little too soft and a 7 to 8 oz oiled leather is a bit too much for boots or shoes that you wear casually.

Oiled leather is simple to care for. It just needs to be oiled or greased every few weeks. If you want to shine it, you just need to buff it to get a matte-like shine to the leather. Light scuffs and scratches will buff out that way as well. Since the leather takes grease and oils so easily, that means easier waterproofing, but you have to be careful to pair the right treatment with the right type of leather.

It's ideal for work boots, as it cleans easily and can be maintained easily, also a benefit for casual boots that can be kept looking good with minimal effort. And that lets you show off the leather.

Oiled leather isn't the best choice, just a choice…but it happens to be a darned good one.