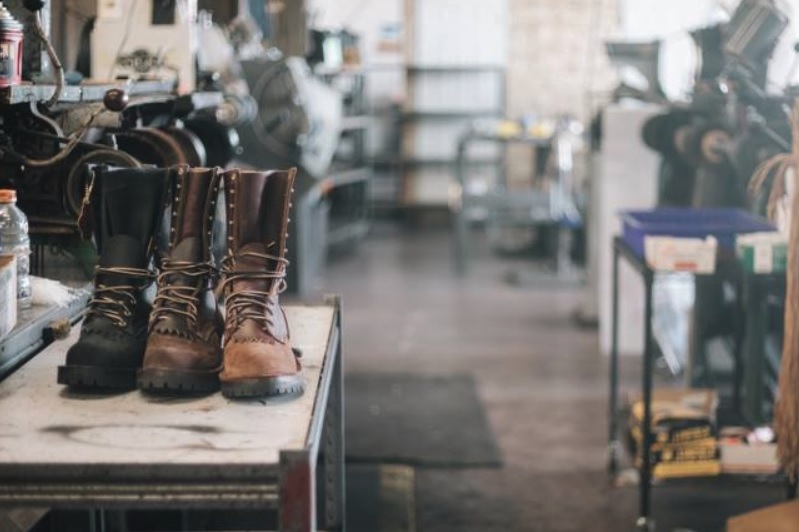 One popular type of work boot is wedge sole work boots. While not appearing as heavy-duty as a traditional lug sole, a lot of people swear by the wedge sole for many work applications. Is it better than a lug sole or otherwise traditional work boot sole?
Depends on what you mean by "better." It's more that there are some very good uses for wedge sole boot and there are some applications for which they are not the best suited.
What are some of the benefits of wedge sole work boots? What sort of jobs and what type of work are they best suited to? Let's find out…
Wedge Sole Work Boots Benefits
The primary advantage of wedge sole work boots is that they have a larger contact surface area than the traditional boot design. The typical boot has a raised heel, creating a gap between the tread of the sole that sits under the front of the foot and that of the heel. The arch of the foot has no tread underneath it.
The wedge sole, however, runs the entire length of the outsole. There is no gap underneath the arch. As a result, far more of the boot sole is in contact with the ground or other surfaces at all times.
This is advantageous for two reasons. First, there is a less potential shock to the foot walking on hard surfaces. Second, provided a good tread pattern and a sole made of suitable materials, a wedge sole can give the boot far more traction as - again - there is more tread making contact with the ground.
If you work on hard surfaces or require outstanding traction in a non-outdoor environment, the wedge sole is actually a fantastic choice for a work boot. There are, however, some limitations.
Lug Sole Work Boots Work Better Outdoors
That being said, there are areas where a wedge sole is not the most appropriate and that is in more serious outdoor applications, where lug sole work boots are a better choice. Additionally, any work that takes place on ladders - lineman and other jobs - require the raised heel and contact area for sure ascents and descents.
Therefore, the wildland firefighter, logger/forester and other tradesmen that labor in wilderness areas (or wilderness-like areas) are better served with wildland fire boots and logger boots.
After all, work boots are tools and you want to pick the best tool for the task.
Granted, "working outdoors" can mean a lot of things. A great many carpenters, bricklayers, landscapers and construction workers work "outdoors" as they are not inside a building. However, that work typically takes place on the nearly level ground, in populated areas. By contrast, logging takes place away from populated areas and often on variable if not horribly uneven terrain.
The logger boot and wildland fire boot design are designed for the latter sort of terrain, is,
therefore, a better choice in that instance.
Wedge Sole Work Boots Are Great for Solid Hard Surfaces
If you're wondering why anyone would consider wedging sole work boots or whether you would be well served with a pair, consider the nature of your work and where it takes place.
Do you work on hard surfaces? Do you need the utmost of traction but don't need to worry about the self-cleaning, hard-grabbing properties of a lug sole? Do you spend most of your time on solid ground rather than mixed terrain?
If so, wedge soles are actually a great choice. For the person who doesn't need the absolute utmost in traction and support, the lighter heel strike, solid support and grippy nature of the wedge sole are actually a great fit. However, if you need a serious boot for serious work that takes place off the beaten path or far above ground...they aren't the best tool for the task.