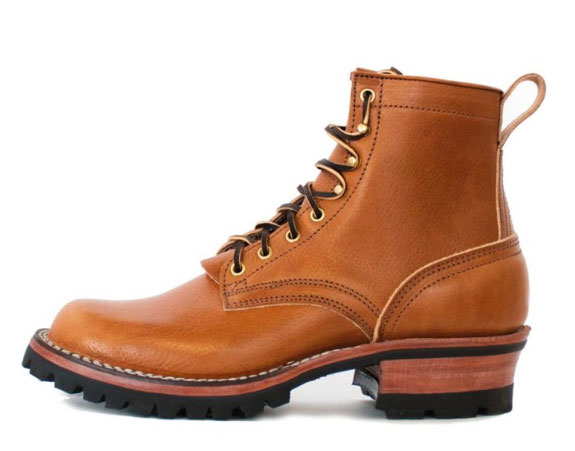 Logger boots can be bad for your feet if you get a pair that's bad for your feet. A pair of boots that's made correctly, and does what a pair of boots are actually supposed to do, won't be.
So really, it depends on exactly which logger boots or leather work boots in the logger style that you're dealing with.
Go on Amazon and you'll see a whole lot of products if you search for logger boots. A lot of them aren't going to be what an actual logger, or any person who works on their feet all day, needs to keep them comfortable and free of injuries.
Why is that?
What Logger Boots Are Supposed To Do For Your Feet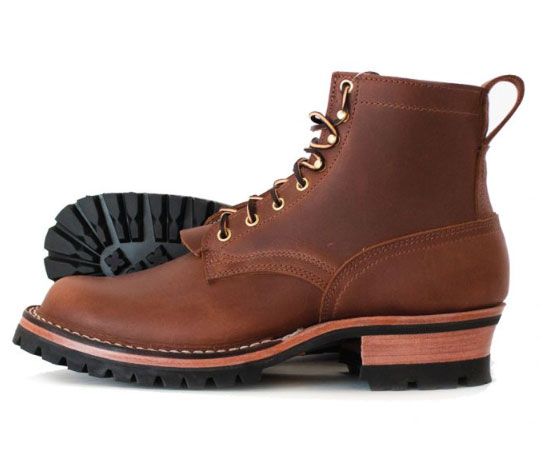 There are a few things that logger boots, or work boots in the logger style, will do for your feet if they're actually made right.
First is the taller heel provides additional support and shock absorption.
Second is that they should provide the necessary support in the arch. The arch, structurally, is the spring of the foot, and boots that don't provide the right amount (or any) support for the arch can lead to a host of problems.
Third, logger boots should have enough room in the toe box to let the forefoot and toes flex as they're supposed to while walking.
Logger boots also need to keep the feet protected while wearing them. Having quality leather around your feet, and a thick sole underneath them, keeps the feet and shins protected from abrasion and puncture up to a point, which you need in the forestry trade as well as others.
A good pair of logger boots should also be comfortable enough to actually wear all day.
Good Boots Are Good Boots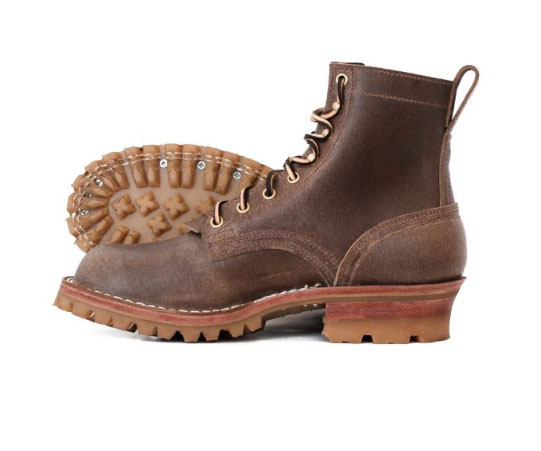 The truth here is that a good pair of work boots is a good pair of boots in any style, whether it's a pair of logger boots, a more generic 8-inch work boot, or a pair of wedge sole boots for a factory worker.
People who work on their feet all day have issues with working footwear because the company that made it cut corners on comfort, support or overall build quality; boots that are bad for your feet are just bad for your feet.
Nothing about any of those things that make logger boots good for your feet is unique to logger boots. The same thing can literally be said about a work boot for a person in any trade at all, from loggers to linemen to wildland firefighters to auto mechanics and factory workers.
How Logger Boots Can Be Bad For Your Feet
Logger boots, or any work boots at all, can be bad for your feet if the boots in question are bad for your feet - or anyone's, for that matter - due to your specific needs or because they're just bad boots.
Heel support is important because the extra heel stack keeps you from feeling impacts. That's important when you're working well off the beaten path or putting some hard miles on your feet, or if you're carrying a lot of equipment.
Arch support is more critical than some people realize. The arch, as mentioned, is the spring of the foot and this is where most boots and shoes fall terribly short. A lot of boot makers use cheap insoles, or don't add material in the footbed to properly support the arch.
Lacking arch support can lead to foot problems like plantar fasciitis and other niggling injuries in the ankle and lower leg. Inadequate support can also worsen any damage in the knees, hips and lower back.
What a lot of people believe is foot fatigue or sore heels is often enough pain in the arch of the foot.
It's important to know what kind of arch support your feet actually need. Those with lower arches tend to need less, those with high arches tend to need more.
Cramping the toes and ball of the foot can actually cause injuries, especially to the toes. The US Army actually figured that out about combat boots before the first World War; they started issuing boots with extra room in the toe box from that point on.
Most high quality serious work boots are made with a last that provides good room in the toe box, but not all of them do. Some people also aren't aware they have wide (E or larger) feet, and tend to buy the next size up, instead of buying shoes or boots that actually fit their feet, and that can lead to problems.
In other words, logger boots can be bad for your feet...if a pair of logger boots aren't good for anyone's feet because they aren't made correctly, or if they're bad for YOUR feet because they don't fit you correctly.
If you get a pair of boots that's made for working use, and that fit your feet, you're going to have a lot fewer problems with them.