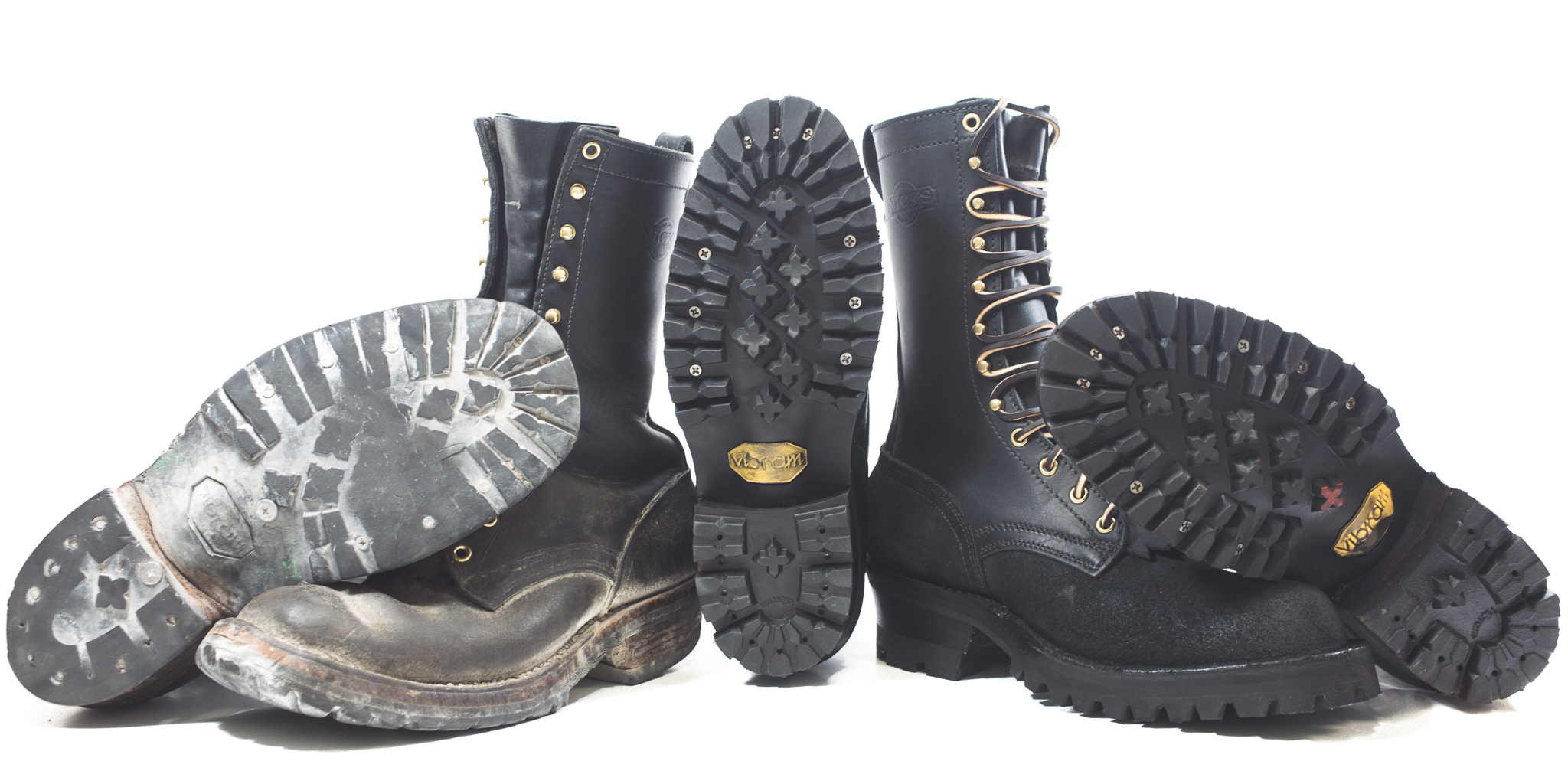 Boot Repair Service by Nicks Boots
In need of quality boot repair services? Who better than Nicks Boots to repair them, as we are also one of the finest bootmakers that footwear can be purchased from. In addition to crafting custom boots, we also offer repair services to our customers.
Nicks' boots have been known to stay in good working condition for years, and if properly cared for can last a very long time indeed with only occasional trips to our boot repair shop. Our boots are handmade with old-world construction techniques, ensuring that they can be kept working in perpetuity.
Most leather boot repair services are of two varieties, beyond minor things such as replacing laces, the odd eyelet, or leather conditioning to restore the hide to a supple condition.
First is a boot resole. Should this be needed, we will remove the old soles and install new ones. This will keep your boot functioning as it should, with good traction and the arch support you need to do your job.
Second is to rebuild boots. This process is more involved, as everything but the uppers are removed and new boot components installed. For this, we can only give you a price estimate as every rebuild is different.
In either case, boot repair services by Nicks Boots will have your boots practically feeling like new for years to come.