As low as
$70.00
Regular Price
$70.00
2.5-3oz American goat skin
Drum dyed in the United States
Made in the P.N.W. of U.S.A.
Unlined for Spring, Summer and Fall work and riding
Description
Soft and lightweight American goat skin. Goat skin has a tight grain and it's lanolin oils offer mild water repellency. Very good abrasion resistance and tolerates moisture well. A work and riding glove that will last a very long time. All leathers come from natural hides which may contain scarring, giving each pair its own character.
Sizing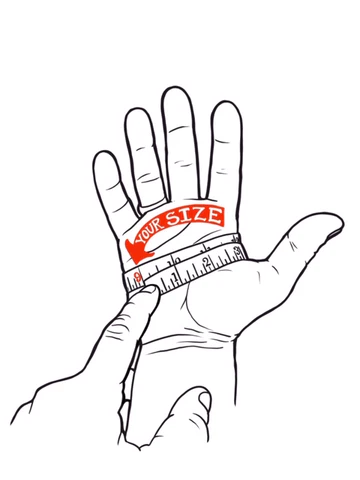 Measure around your palm... If you don't have a soft tape measure.. use a string, mark it, lay it flat and measure it. This will give you your general size. If you like more or less room you could go up or down from there.
7 inches - Small (S)
8 inches - Medium (M)
9 inches - Large (L)
10 inches - Extra Large (XL)
11 inches - Double Extra Large (XXL)