4-5oz American elk
Drum dyed in the United States
Handmade in the PNW of U.S.A.
Adjustable strap at wrist, keeps warmth in and debris out
Unlined for Spring and Summer work
Not NFPA ceritified. Great for hand crews and general purpose work.
Description
Soft, but heavy 4-5oz American elk leather. Elk skin has a beautiful grain finish and requires very little maintenance. Superior abrasion resistance to deer skin and tolerates moisture very well. A fantastic all around work and chore glove, perfect for working on the fire line handcrew. All leathers come from natural hides which may contain scarring, giving each pair its own character.
Sizing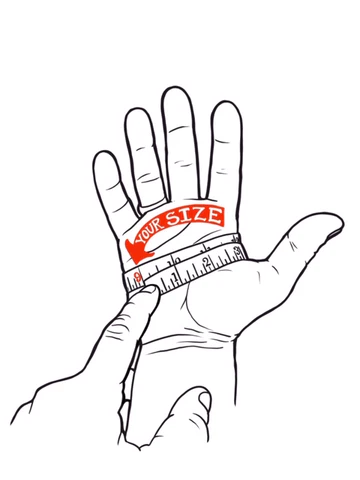 Measure around your palm... If you don't have a soft tape measure.. use a string, mark it, lay it flat and measure it. This will give you your general size. If you like more or less room you could go up or down from there.
7 inches - Small (S)
8 inches - Medium (M)
9 inches - Large (L)
10 inches - Extra Large (XL)
11 inches - Double Extra Large (XXL)