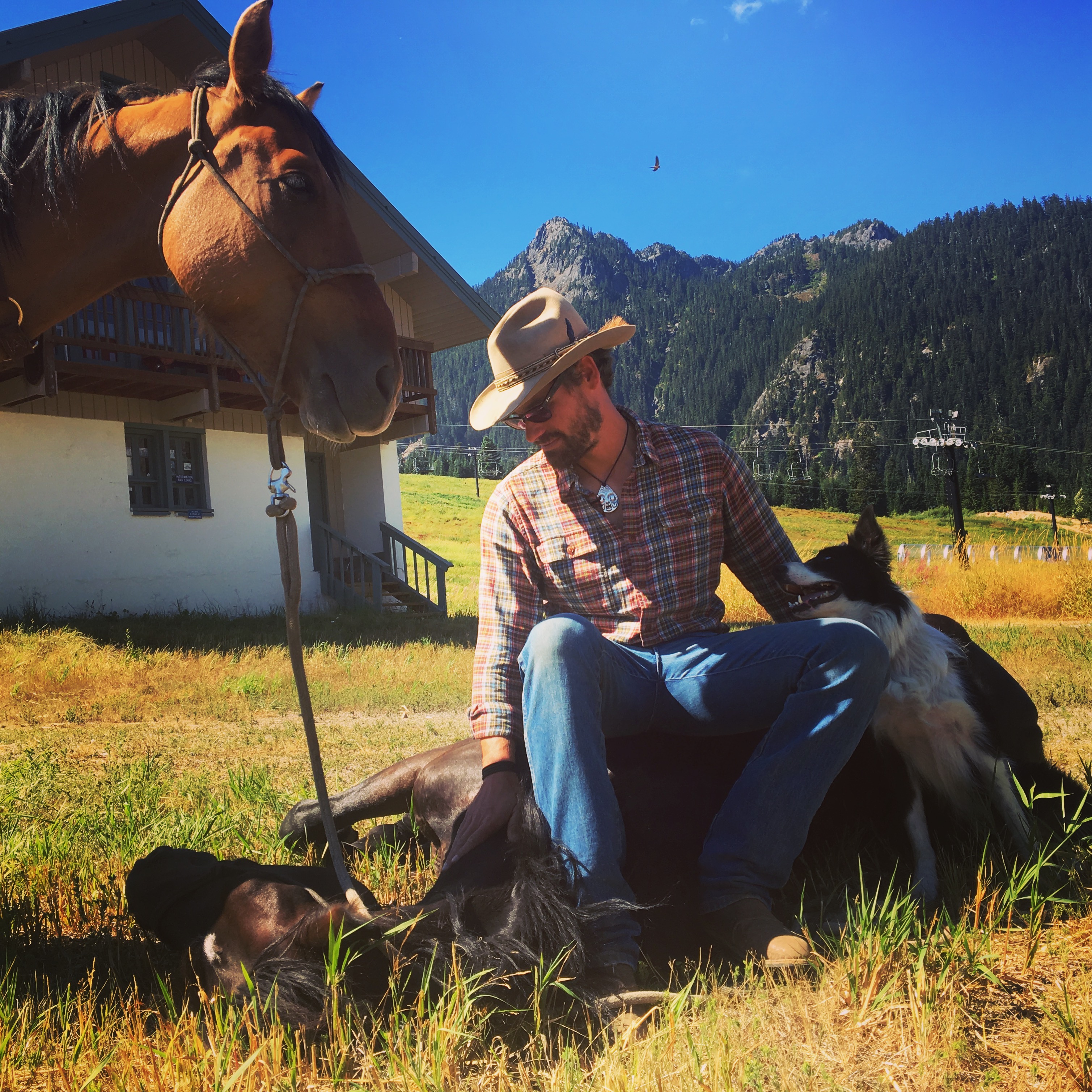 In 2017, Trent rode from Mexico to Canada on the Pacific Crest Trail with wild mustangs that he adopted from the Bureau of Land Management (BLM) holding facility in Susanville, California. When the PCT was covered in snow or on fire, he diverted around the obstacles in order to leave continuous hoof prints along the West Coast.
Trent gentled and trained the mustangs he used that began as untouched animals from the BLM, then traveled the length of the PCT to promote and raise awareness for Ataxia, Ataxia is a hereditary disease that took Trent's fathers life from him. By choosing the mustang to complete this journey, it was an attempt to also raise awareness for the challenges wild horses face both in the wild and in holding facilities. Ultimately, the hope was to raise awareness and donations for both foundations to keep the wild in us alive…
In order to continue this mission, after the ride was completed, Trent opened a leather shop to build on the popularity of the saddle he designed, built, and used for the ride.
In order to continue to support the cause, 3% of all sales are donated to the Ataxia Foundation which funds research into a cure and provides assistance to families that are affected by this disease.